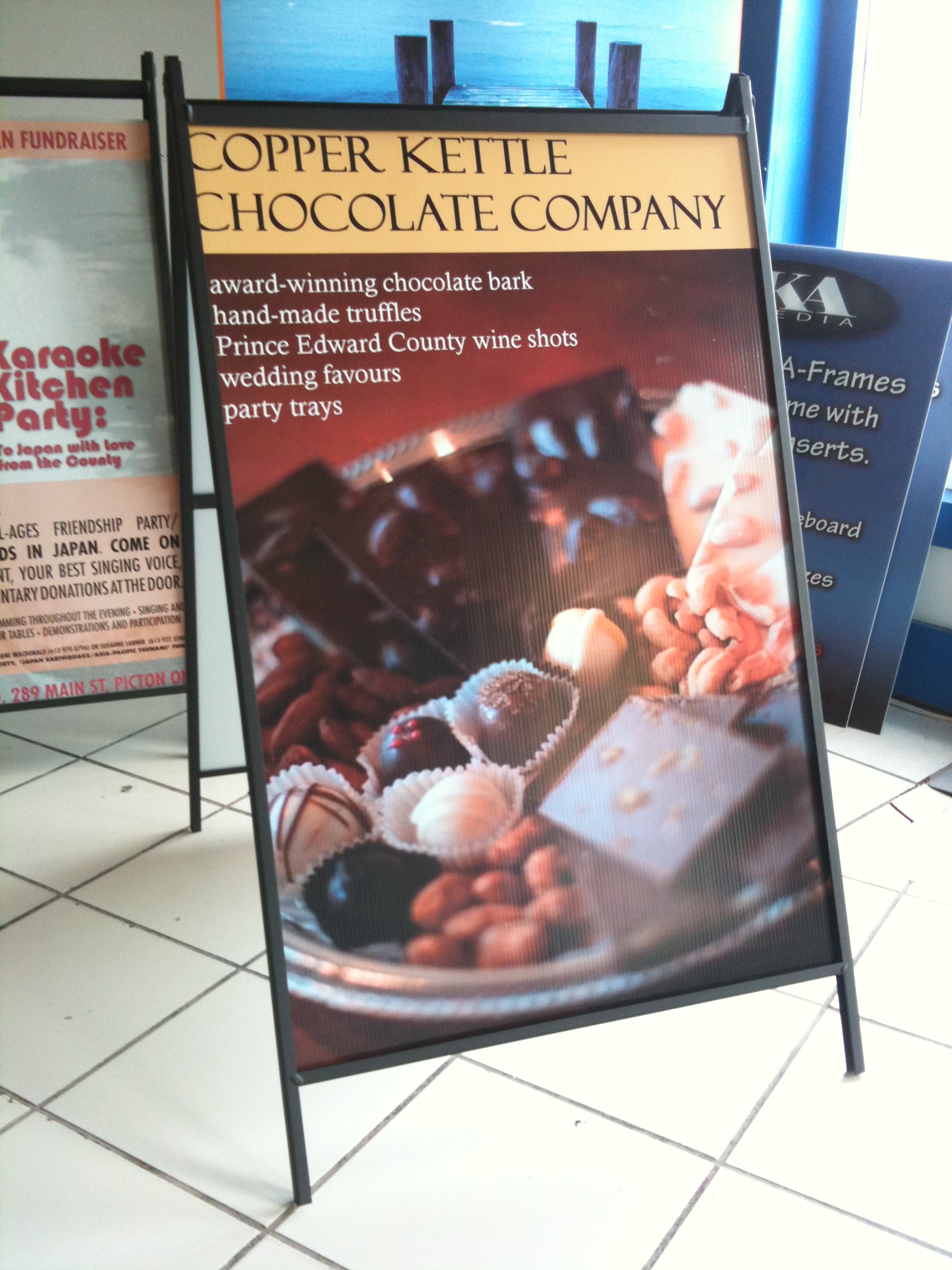 We specialize in providing premium quality menu boards, 

A-frame Signs, street signs, yard signs, coroplast signs, magnetic signs, directional signs, street banners and more for

businesses large and small.

"Professional & powerful displays are a snap when you have a banner stand from KA Media!"

 There are so many instances where banner stand displays are the perfect marketing solution. Not only super affordable, banner stand displays from KA Media can be customized to deliver any message or promote any brand, event or special offer in a full-colour, highly-professional, self-standing banner that's totally portable and can stand the test of time.
The Fastest & Most Affordable Way to Get the Displays You Need
 Whether you need to stand out at a trade show, want to highlight a special offering inside your store, or require a banner that will showcase all of the sponsors at a red carpet charity event, KA Media's banner stand displays will take you from 0 to 100 in as far as your promotional 'wow' factor is concerned. When you work with us to design a banner, our expertise guarantees your business or event doesn't just stand out but gets the response you need.
People are always amazed to learn just how affordable it is to have a custom banner made and are even more excited when they discover just how easy it is to use their new displays that stand entirely on their own with minimal set-up required.
Have a last minute need for banner stand displays? KA Media can have your custom banner equipped with its own stand and ready to go in just a couple of days! Call us for any and all last minute orders for custom displays: 1-877-860-3684.
With Displays from KA Media, the Possibilities are Endless    
We've got a team of professional designers ready to help you create the displays that won't just stand out but will make you the centre of attention. Whether you've got your banner pre-planned right down to the colour of the background or your need guidance as to how to design the most effective displays possible, we're ready to give you as much or as little assistance as you require. In the end, a single banner or multiple displays from KA Media will always be money well spent.
To learn more about how you can customize quality, affordable displays with the help of KA Media, or to ask a question about the banner making process or how to set-up a stand, call us at 1(877)860-3684.