Phone:  1(877)880-0326  Email: sales@kamedia.ca
✓

 Connect with a Print Expert
Get our product guide, pricing and a FREE event branding checklist!
Calgary's

 
Choice for Event Printing, Displays & Rentals

event backdrops, printing and displays
stanchions, ropes, red carpets and more
next day delivery available
Kick Ass Media has serviced Calgary for close to a decade. We are Calgary's choice for red carpet event displays, step and repeats and print marketing. We ship daily to Calgary from our production space located in Toronto. Working with some of Calgary's top event and marketing firms, we have supplied the print collateral and displays for countless red carpet galas, brand activations and events.
(877) 880-0326
sales@kamedia.ca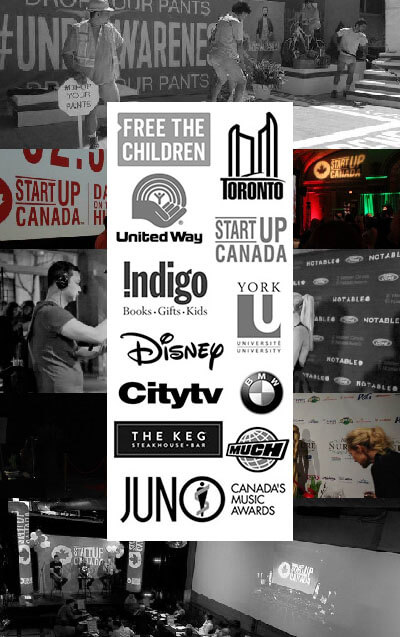 We start every job with a full evaluation of the clients needs and this is followed up by an analysis of the best available branding and display solutions.
Andrea Critch
Event branding is both the oldest and newest thing on the global corner. We are the one stop shop for delivering next level displays that elevate your event.
Our staff thinks differently about your project.
Our customers are considered first when we make any decision about materials, products and direction. Your voice matters and that is something I like.
Jody Bain
You'll love it – Guaranteed!
So stop the stress – depend on our teams event branding experts cover your event printing, display and rental needs. If you are not %100 satisfied – return the product for your money back!
First – we guarantee that we will sell you the right product and material for your particular application based on your event lighting and the particulars of use.
Second – we guarantee that we will get your colors right either by matching existing brand collateral or by using your preferred spot color matching system (ie. Pantone Color Match)
Third – we guarantee that we will deliver on any timeline or project we commit to – no excuses – we will either find a way or make a way.
The bottom line – we are not here to deliver on a single project, we are here to make you a raving fan. We stand fully behind everything we sell and look forward to exceeding your standards!

KA Media prints and ships overnight to Calgary on a regular basis. 
We charge a flat rate of $100 for standard deliveries on step and repeats and other similarly sized backdrops and displays delivered direct to your door.
While our production space is in Toronto, rest assured that your next project will be executed by us faster, better and for less!
Inquiries:
(877) 880-0326
sales@kamedia.ca
KA Media Has the Design & Print Savvy to Satisfy All Your Calgary Printing Needs
KA Media provides individuals, businesses and event organizers in Calgary with the printing services they require faster and more affordably than competing Calgary printing companies. Printing promotional materials is our business and we do it better and faster than the rest. Here's what you've got to look forward to when you choose us for all your Calgary printing needs:
We'll Handle All Your Printing Needs—And We'll Handle them Well
From our experience working with Calgary business owners and residents like yourself, we know your printing needs can vary from one day to the next and that being able to entrust any and all printing projects to one reputable company not only saves you time but also hassle. We've expanded our service offering so that we are your one stop printing shop.
With everything from full colour brochures and cards to banner stands, displays for trade shows and poster printing, Calgary clients needn't look any further than KA Media. When it comes to finding the right marketing materials or promotional displays, we'll help you choose the printing formats that are sure to create the largest effect possible.
KA Media's Design Experts will Take Your Printing Projects to the Next Level
We get it; knowing what will look best on a poster, displays you will use at a trade show, the banner you will hang on the exterior of your store, or which cards will ensure your business stands out from the rest is not your forté—but it's ours! With the guidance of an experienced team, it will be easy to design and order your high quality, attention demanding poster, displays, banner or business cards. Calgary clients who know exactly what they want also have the option to drive the design process; you choose how much or how little you want to be involved in any of your printing projects. Let's trade ideas and come up with the best way to promote your business, event or cause.
With KA Media, it's Not Just the Quality of Our Printing that Stands Out—Our Prices are Affordable!
When looking for someone in Calgary who can design and print a banner or poster, business cards or other promotional displays, finding the company that will show your brand or marketing message in the best way possible without costing you a fortune can be difficult. Choose KA Media and we'll pass on a huge savings, for any and all Calgary printing needs, made possible by our efficient design and printing processes.
Finding high quality business cards in Calgary, services for poster printing, Calgary trade show displays or any other design or print need is now easier and more affordable than ever. Choose the full-service print company that's ready and able to satisfy all your Calgary printing needs. Call us now at (877) 880-0326 and let's get started designing the poster, banner stands, trade show displays, business cards or any other promotional piece that will command the attention you need.