Fabric Step & Repeat
The print will be preinstalled on the frame and the two components will arrive in one box standing 36″ tall. Prints can be folded for storage and shipping.
Vinyl Step & Repeat
The print will arrive in a tube separate from the frame. You will receive a box standing 36″ tall containing your frame and a tube containing your rolled vinyl print. This tube will be as long as your backdrop is tall (8′ or 10′).

Your frame may come in a small package, but it expands, just like an accordion! Set it on a flat surface and pull on opposite corners until it's fully expanded.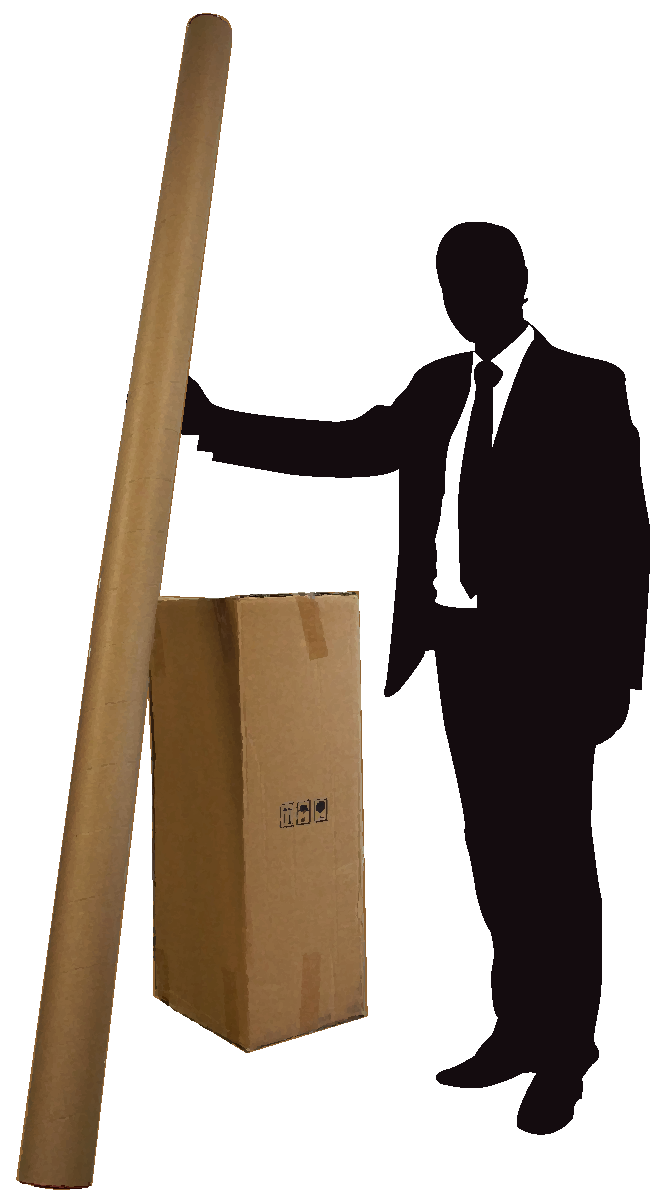 Understanding Your Backdrop's Anatomy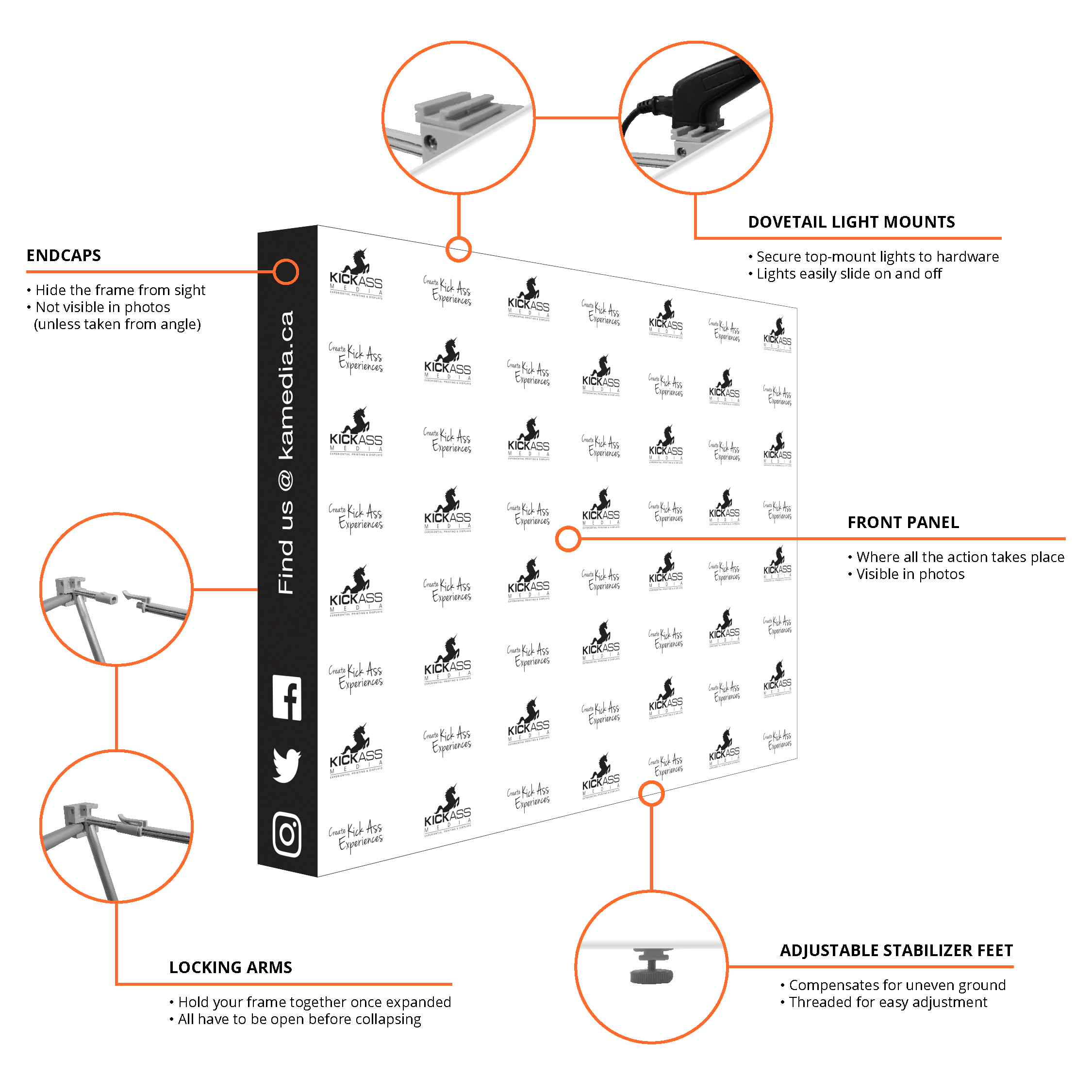 Includes A Lifetime Replacement Warranty
Our frames are designed to stand up to the wear and tear of busy event professionals. Stop replacing less than ideal hardware that barely makes it through a single award season. Buy an expand frame from Kick Ass Media and you will never need another backdrop! For as long as we carry it, your step and repeat expand hardware is covered by a no-cost repair/replacement warranty. You only cover the shipping!