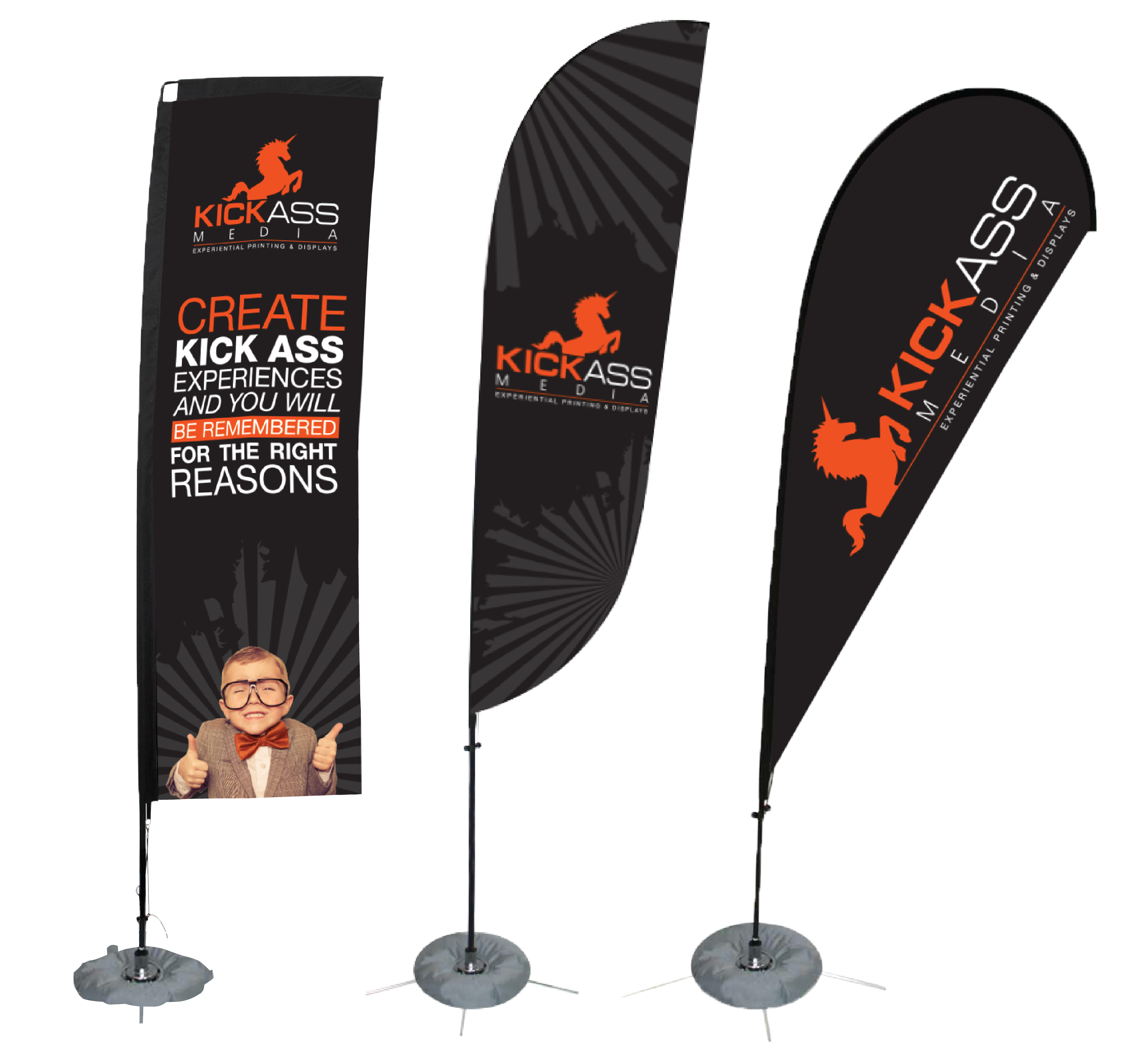 FLY ABOVE THE REST
Whether you're planning a brand activation, trade show, festival, or sporting event, flags shouldn't be overlooked as a potential add-on.
Why? With flags you can:
Rise above the crowd and get noticed from further away
Incorporate movement into your set up and catch people's eye
Help with directions and/or information about the event
Add further branding to your set up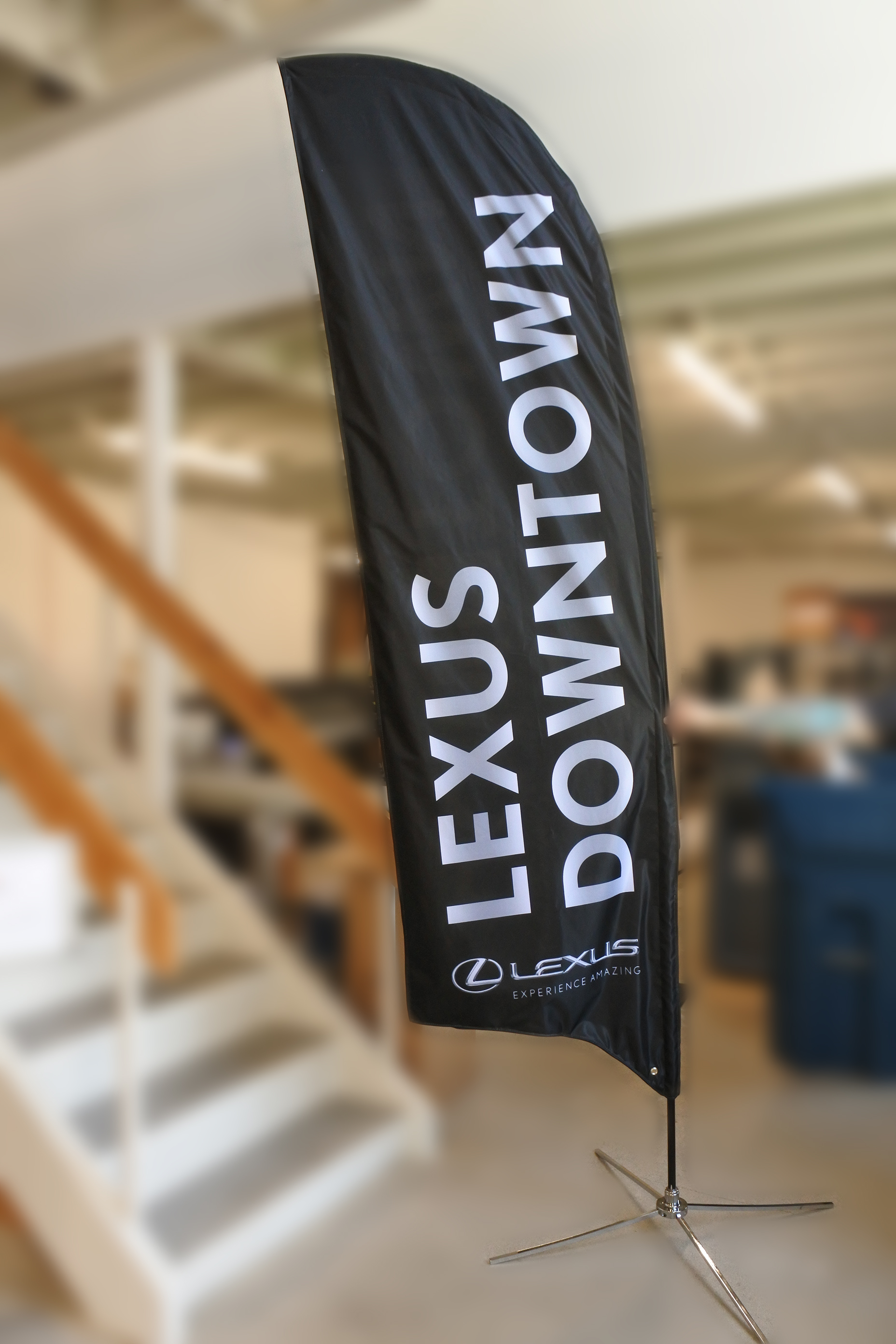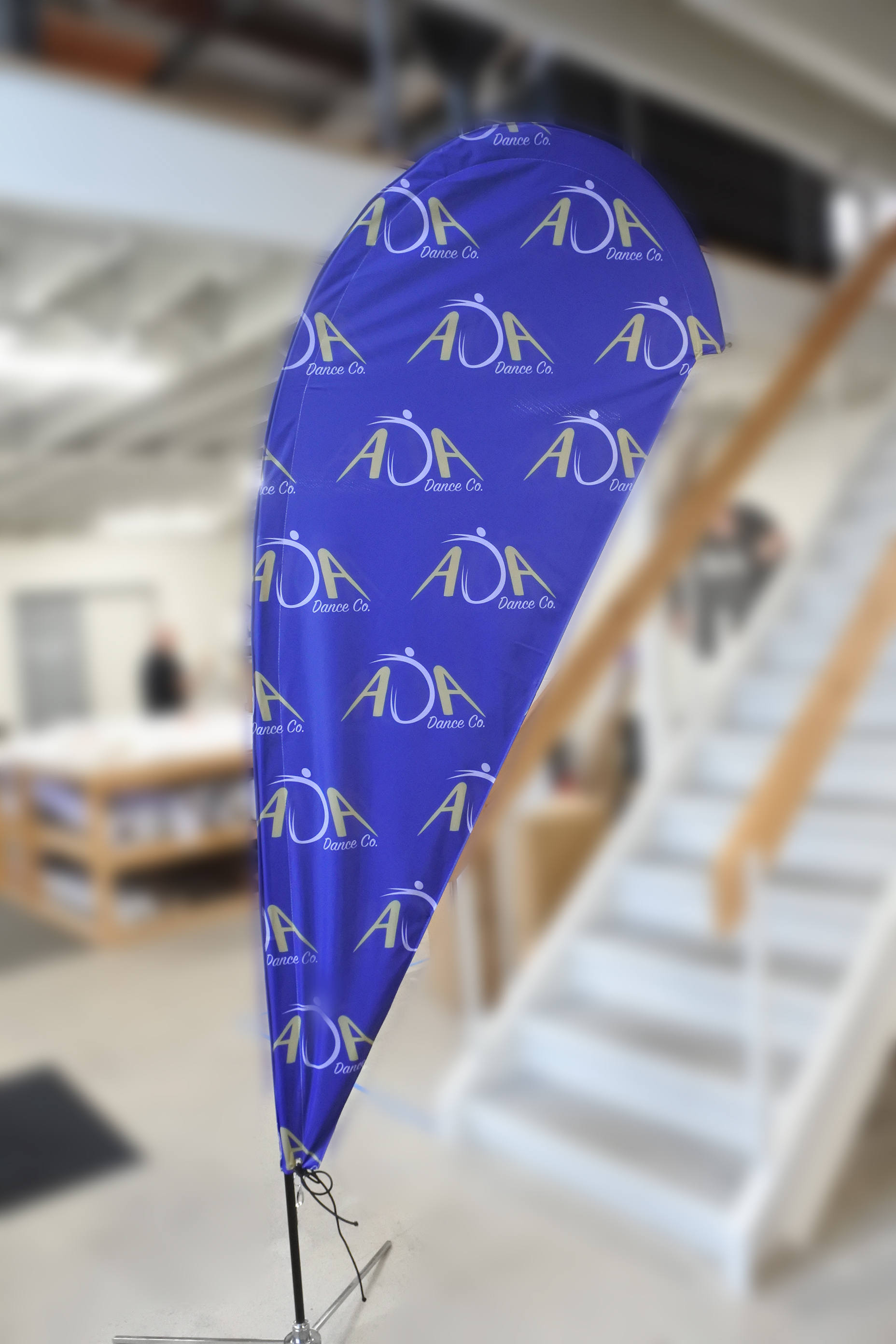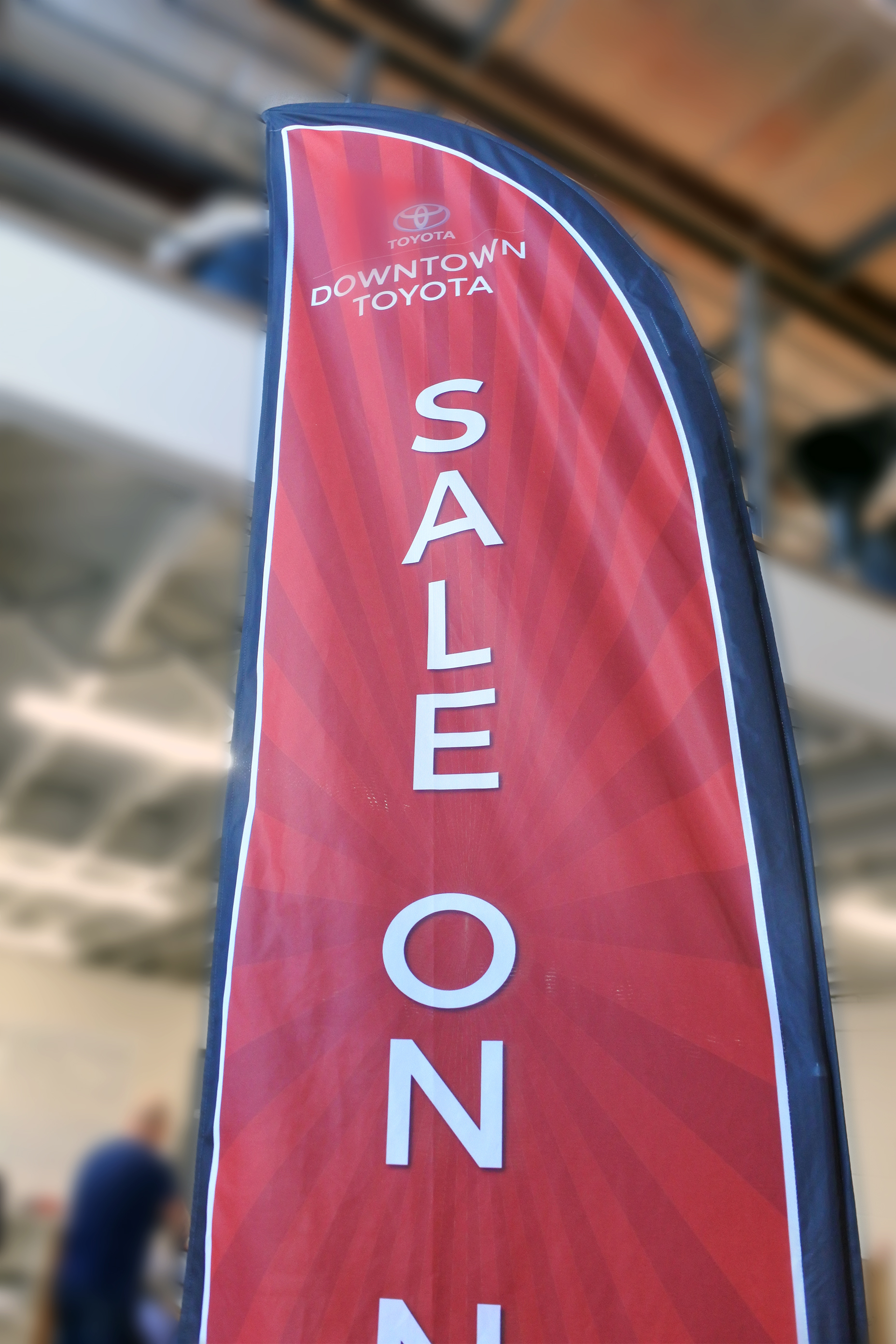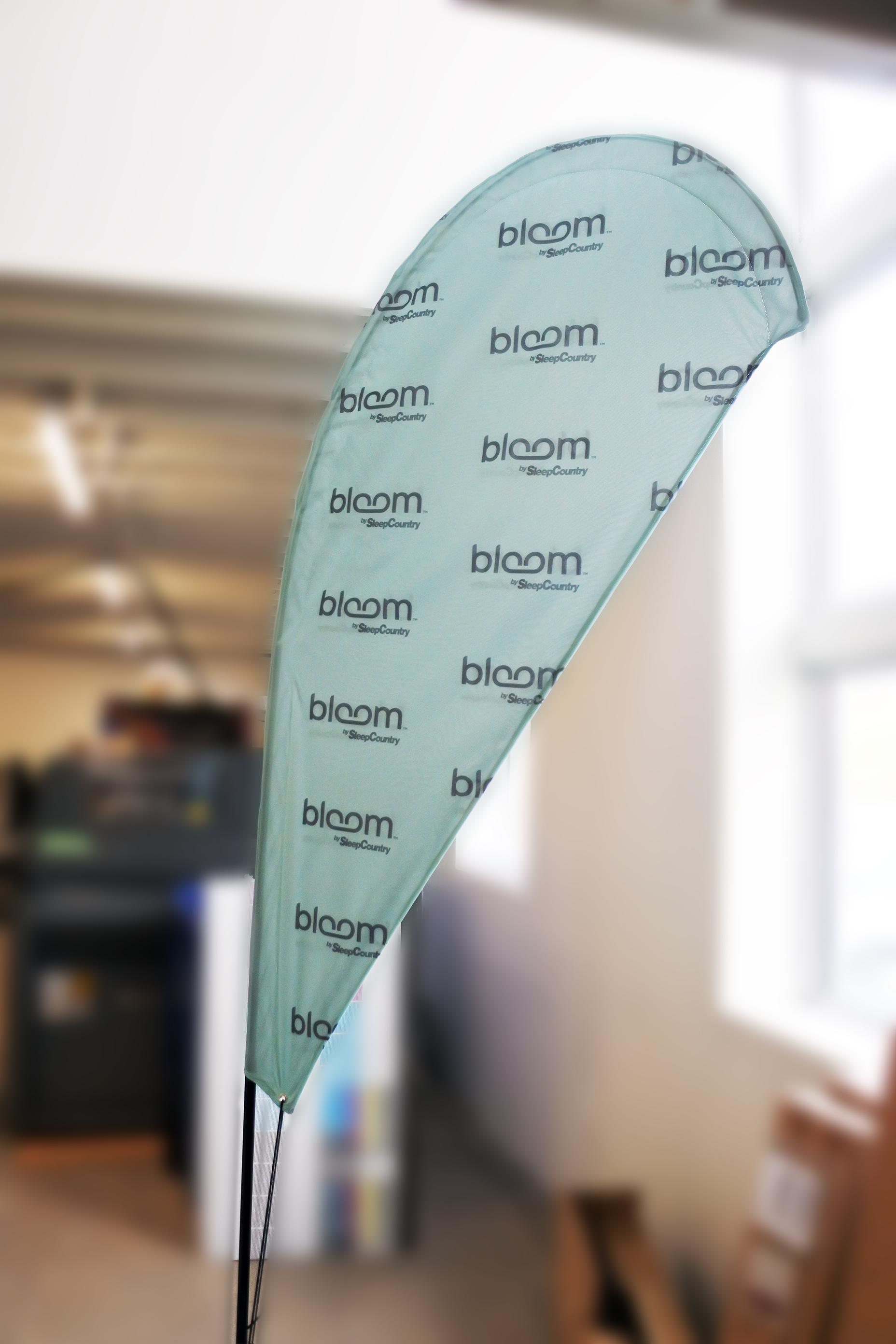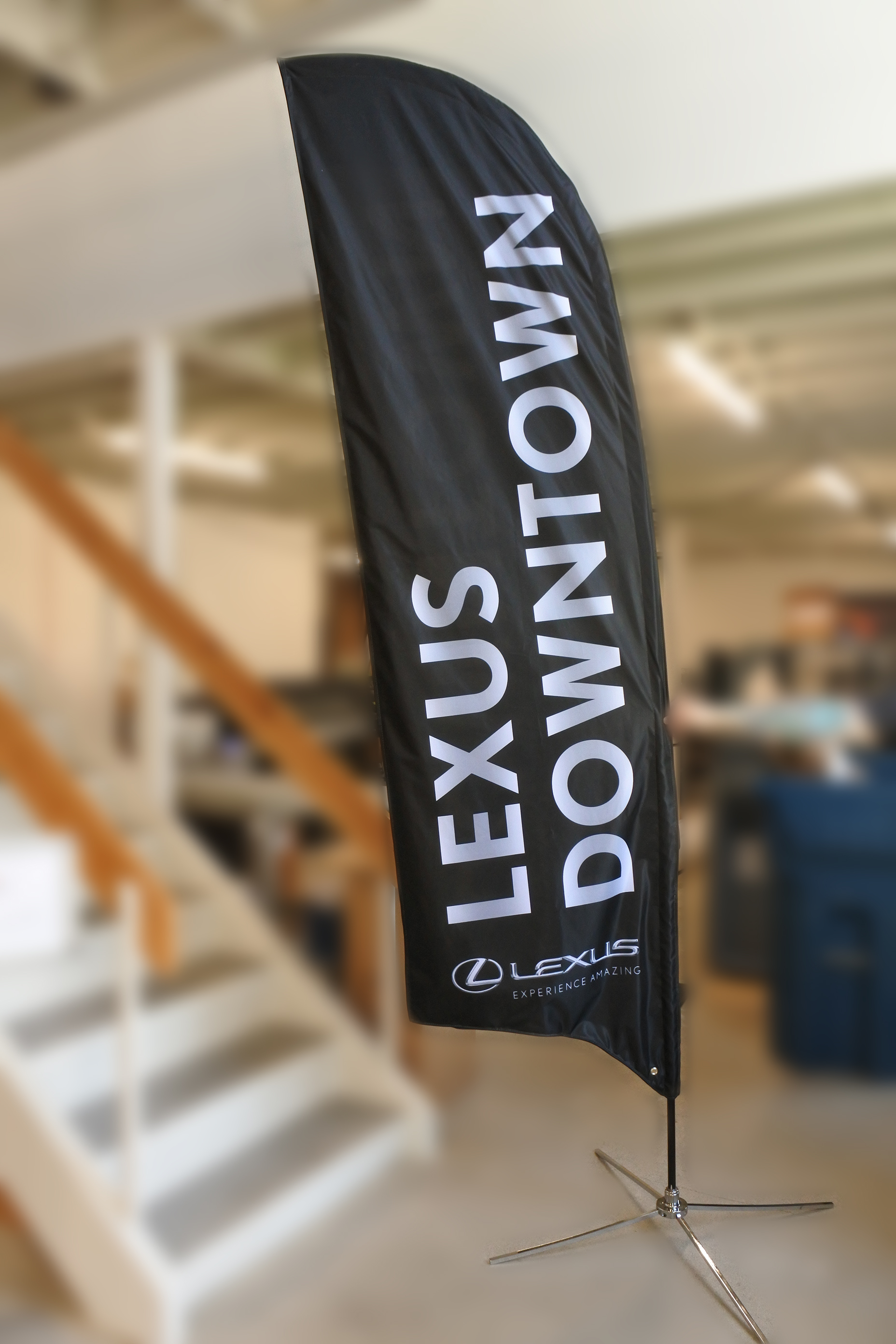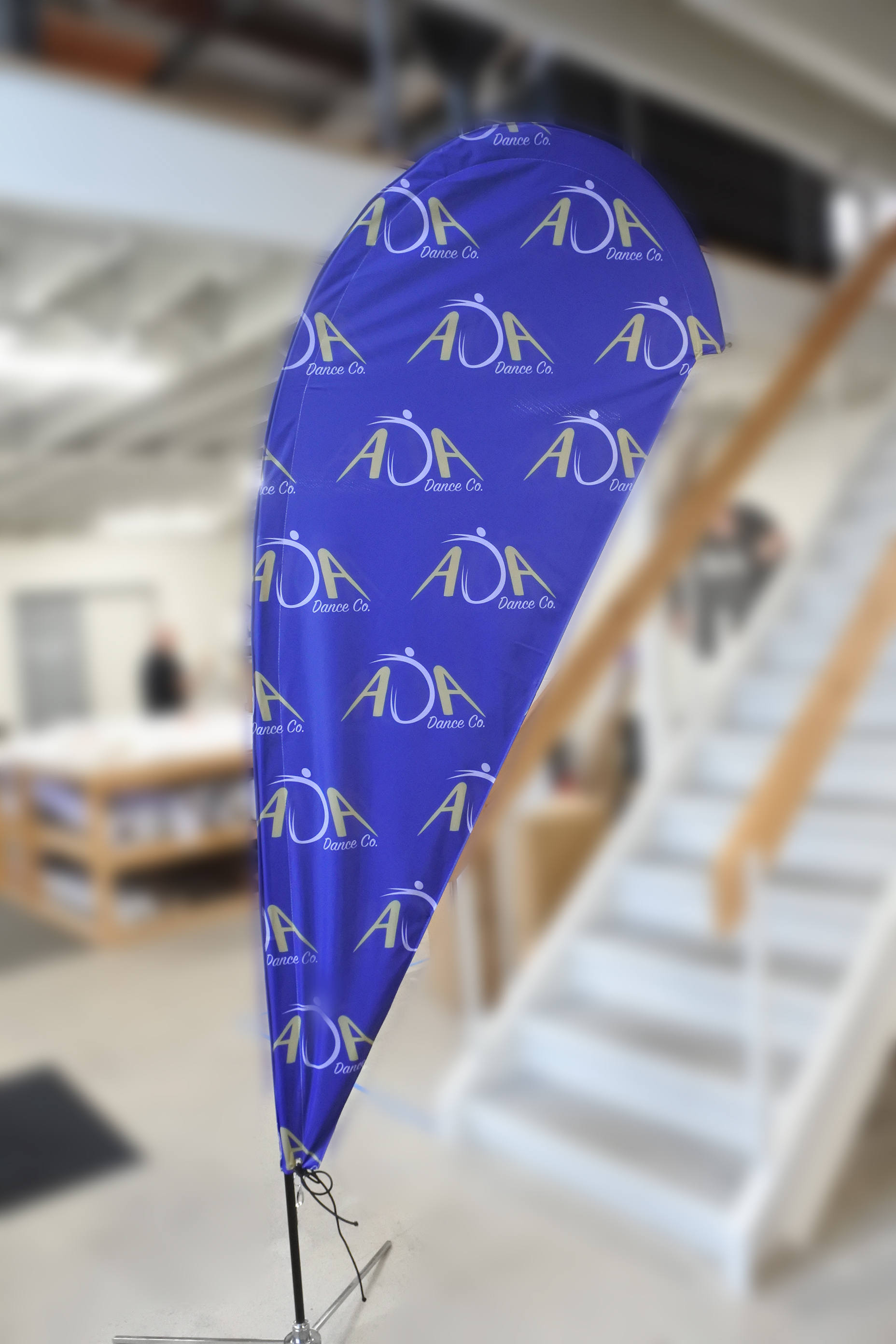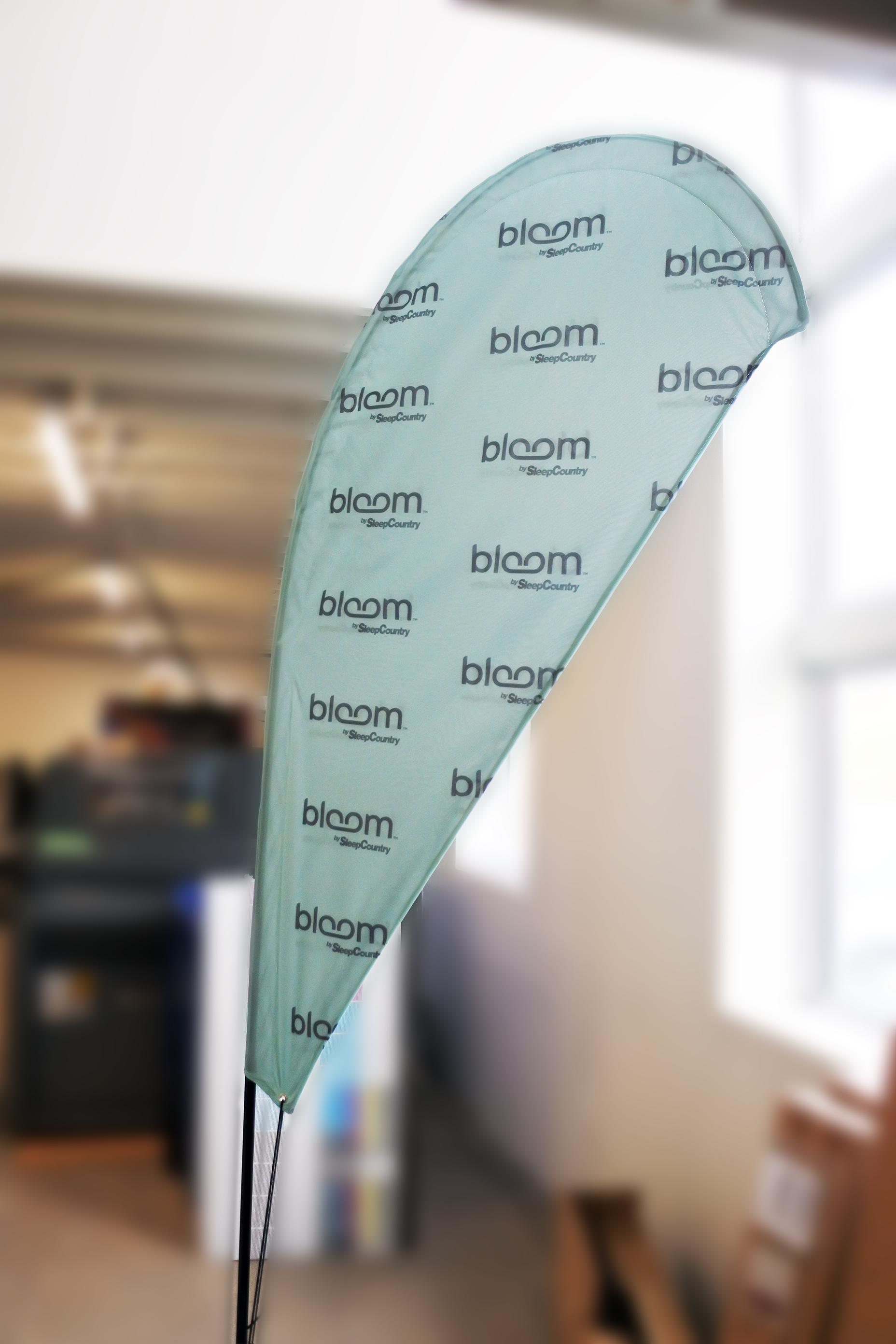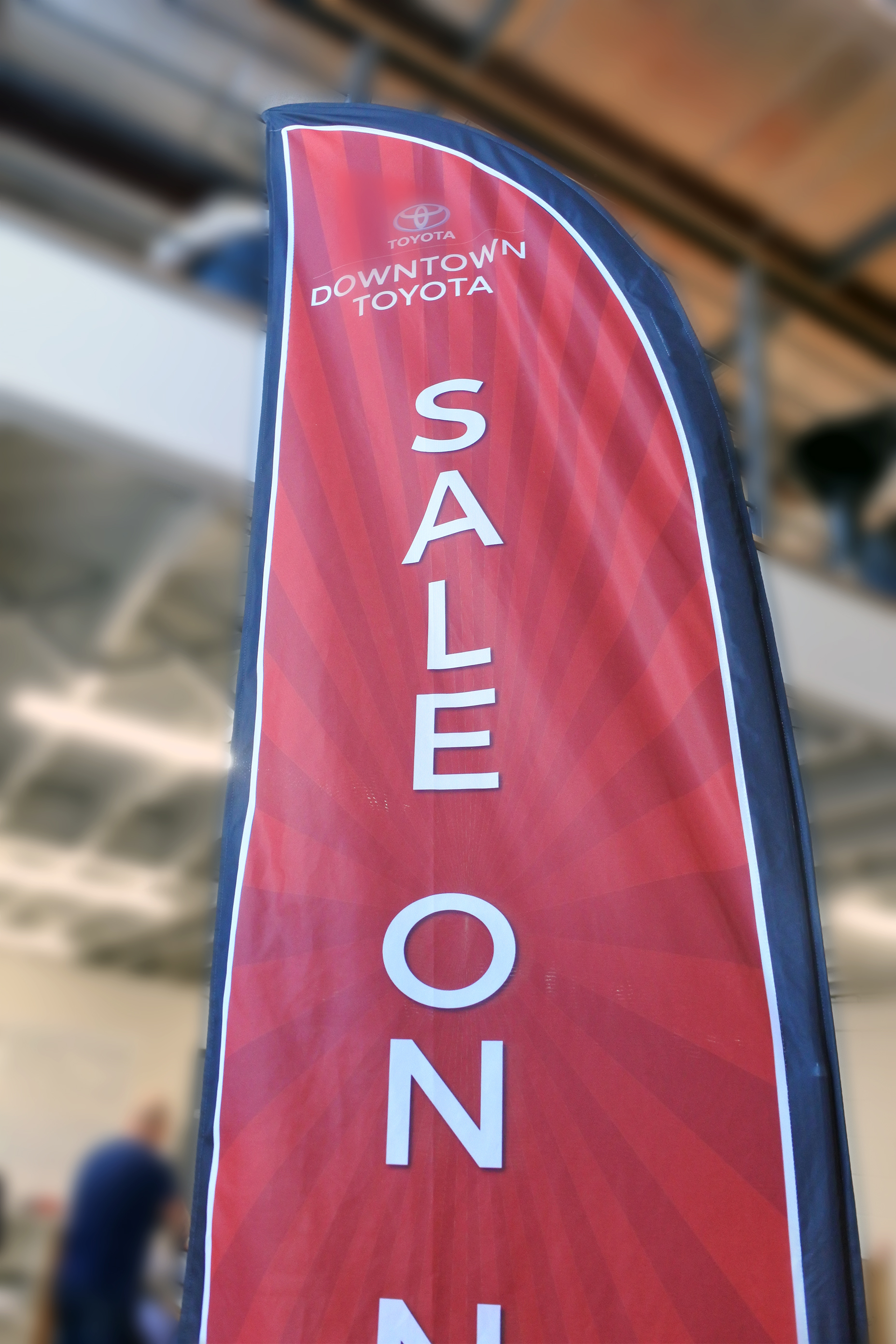 Don't Compromise.
Work with a supplier that will ensure that you will be remembered for the right reason.

Your event speaks for your brand, showing customers what's behind it. Ideally, you want to make sure people walk away knowing what you're capable of. Your event is the best chance chance to engage your audience. Make sure all elements unite to share your message with the world.
Our level of service, support and options is unmatched in the industry – we are the team your team can depend on! Our Custom Printed Flags come with:
97% Customer Satisfaction Rate
We Guarantee our Production and Delivery Timelines
Test & Match Colour, Material and Pantones
Check Design, Spelling and Grammar
We Pre-Proof to Avoid Any Print Errors
If We Create Something and You Don't Love it, We Will Fix it at No Cost.
Durable Hardware
Whether it's an outdoor or indoor event, the hardware you use needs to last. Quality interlocking poles and sturdy bases are essential. Furthermore, outdoor options should include weighted bases so your flag doesn't fly away. #SeeYa
Varying Heights
Don't get lost in a sea of other vendors because your flag was too short. 
8', 10', 12', and even 16' are all typical sizes.
Colour Guarantees
Too often we hear horror stories about mismatched colours. Pantone matching is the only way to make sure you get the right results and don't end up with something off brand.
The Right Material
All flags should be printed on durable and weather resistant fabric with a block out material sewn in the middle (so it's not see through). Moreover, using the dye-sublimation process is key- the ink is actually infused and binds with the molecules of the fabric instead of being pressed on topically. This creates a longer lasting finish that is glare free, fade free, vibrant, and won't peel or flake off. #Winning
100% Love It & On Time Guarantee
Yeah, we said it.
Guarantees are important to us; we don't want you to have something you don't like and we definitely don't want to miss your event. A guarantee ensures that you get what you want and you get it on time.
Period.  
Create Memorable Brand Experience with Custom Printed Flags
Our team of designers and event marketers can help you transform a flag into interactions, engagements and education. Amplify your brand's message – talk to our team today.
GET STARTED NOW
Fill our the form to talk to an Event Branding
Rockstar about your options and pricing!