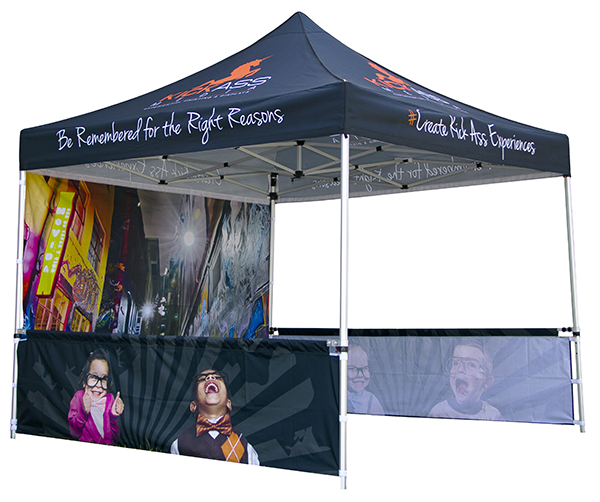 CUSTOM PRINTED TENTS ARE THE PERFECT WAY TO BRING THE PARTY
Looking for a branded tent or custom canopy covered in your graphics and logo? We can help. Our canopy graphics are created using tough weather proof material and printed using full colour and fade resistant dye sublimation print processes, so your images last while your business grows. Perfect for pop-up stores, street corners, outdoor venues, bars, clubs and activations. Tents are a great way to stick into your customer's memory and make them notice.
Branded Tents Amplify Your Event Message
Since we've spent so much time working with experiential marketing agencies and understanding their goals and audiences, consumer brands love working with us. We just get it. We're not just a printing company, we're a print company for experiential marketing. Our customers use tents to inform, engage, entertain, celebrate, and showcase everything from products to signature occasions. They are the perfect fit for any venue, either indoors or outdoors.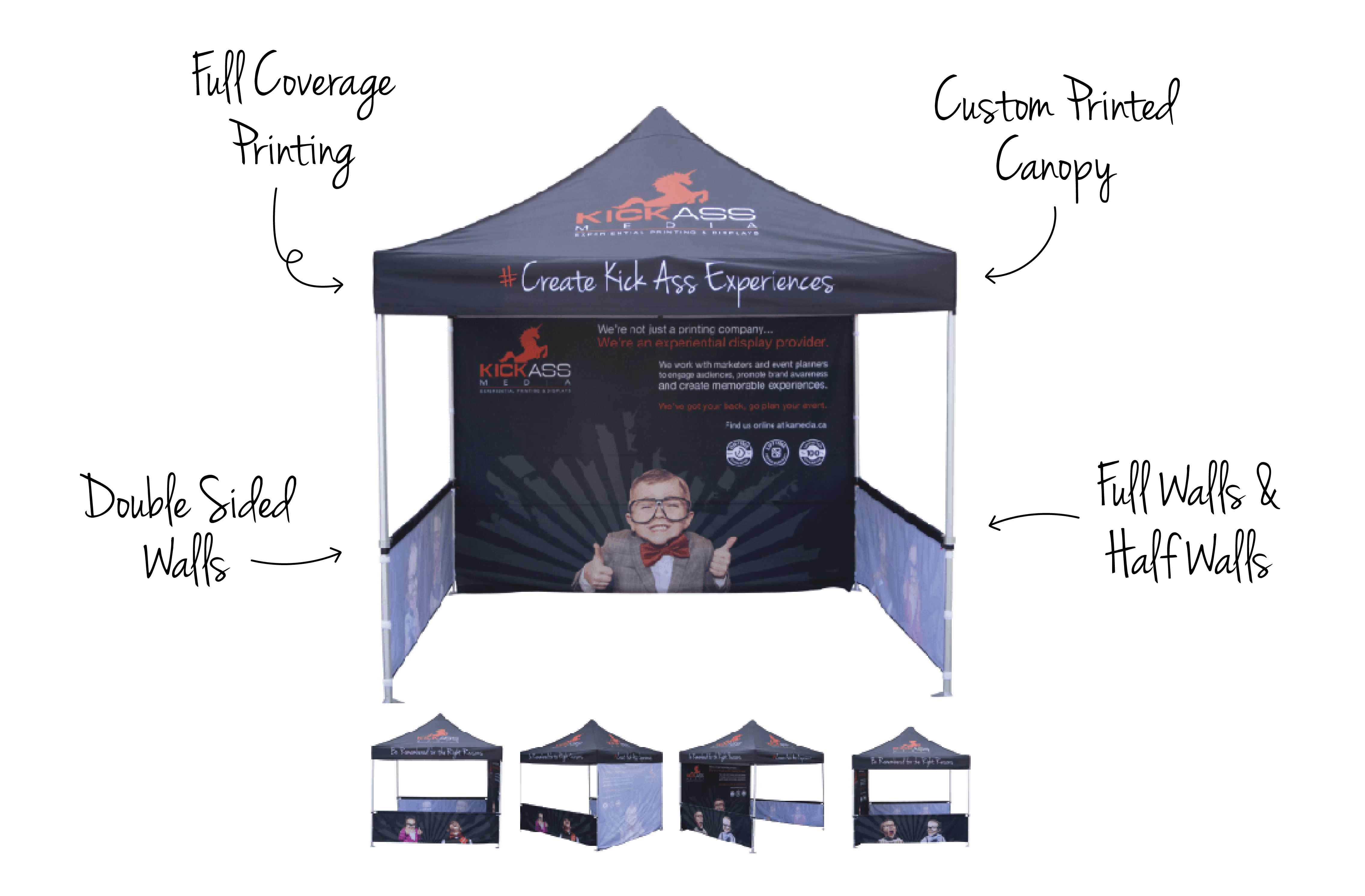 Branded Events
Our tents are perfect for Activations & Product Launches
We know that events are key to engage audiences and give them a first-hand experience of your brand. Part of your marketing strategy for sharing your products works best when you can interact with a customer in person. Because of this we, offer a wide range of custom printed tent canopies & walls to connect your event to its message.
Sponsored Events
Our tents are perfect for Charity Galas & Fundraisers
Getting sponsors means showing brand engagement, sometimes through getting more attention and growing your audience's intent to purchase. To help you with this, we offer a wide range of custom printed tent canopies and walls to showcase your sponsors and motivate your audience to engage and share their experience.
Corporate Events
Our tents are perfect for Trade Shows, Conventions & Meetings
Success at corporate events means making brand experiences that help your audience interact, engage, and teaches them about your brand. We help with branding, information, and connecting your customers to you, using clear messaging and ease of navigation.
Create Memorable Brand Experience with Custom Printed Tents
Our team of designers and event marketers can help you transform a tent into interactions, engagements and education. Amplify your brand's message – talk to our team today.
GET
STARTED
NOW
Fill out the form to talk with an
Event Branding Rockstar about
your options and pricing!