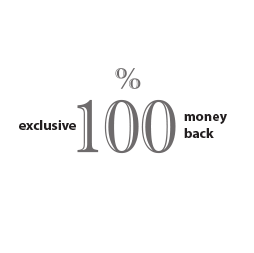 "I don't know what you have heard but we are that great." President
Fabric Step and Repeats | Guaranteed Glare & Wrinkle Free
We are so certain that you will love our step and repeats that we make every sale risk free! If you are not happy with our products you can return them within two days of receiving them for %100 refund on the product price.

...because you looking good makes us look good.
Stuff using plastic- it's not the 90's – stretchy fabric is where it is at! Our stretch fabric prints are designed with everyday use in mind – they don't wrinkle and show show flat and glare free even when subjected to the harshest of lighting conditions . Don't settle – your next product launch, red carpet affair or brand activation deserves the gold standard in portable display materials.

... because you have more important things to worry about.
Stop fussing around with trucks, trolleys, drills and assembly instructions. Our displays come fully assembled and in bags and carrying that actually fit into your car.  Set up and tear down in minutes without the hassle or headache of of hardware or materials that demand your precious event time. You have got enough on your plate – choose portable displays designed for busy event professionals like you!
You're not just having an event, you're creating an engaging experience.
We help brand your events so you can engage audiences, amplify your message, build trust and increase purchase intent.

...because we stand fully behind everything we sell.
Nothing is worse than having your displays breakdown – that why we include a lifetime hardware warranty on all of our displays. If in the course of normal use any part or the display fails we will replace it at no charge.  Simply send in your display and we will either replace the broken parts or replace it with another refurbished frame!

...because it is your show and your client.
We get it – this is your show so why should our name be all over it? Simply request "white label service" and we will remove all branding from your displays and blind ship direct to your client. Better than that all of our proofs will be forwarded free of any Kick Ass Media branding. Need to show your client what a particular display looks like but don't want to send our samples? No problem – we will Photoshop any display to reflect yours or your clients branding!
Do it right with us the first time. It will save you.
Give us a call today 

1(877) 880-0326

Brand your event.
It's time to celebrate sponsors and amplify your event messaging.
Event branding is critical to both conveying your message and reaching a broader audience in the flurry of photos that flow from events. People love opportunities to photograph and be photographed. Step and repeats not only enable this behavior but reinforce your brand identity and message in process.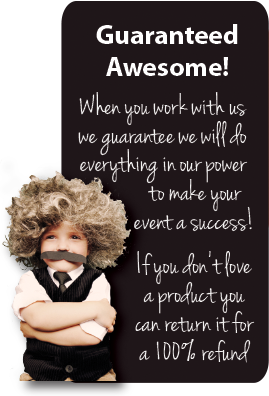 ENGAGE YOUR AUDIENCE
Bring your event online and help guests engage, network and build connections to your brand.
Everyone at your event has a smart phone – this gives them access to a camera and a variety of social media channels. They are going to be talking about how fabulous your event is – your job is to hear and amplify those conversations.  Using QR codes, hashtags, and dedicated event landing pages allow you to hear and be heard.
Find out what your event is missing!
Create a kick ass experience and turn your clients, guests and sponsors into raving fans.