Event Branding
We help brand your event's windows, walls & floors so you can engage audiences, amplify your message, build trust and increase purchase intent.
We are the event branding experts that you have been waiting for! We will walk you through ways to radically re-envision your event's branding in new and exciting ways. We are here to help you make your event come to life and make you look like a rockstar.

Branded Events
Promotional & Product Launches
We understand that events are a key part of your strategy to engage audiences and give them a first-hand experience of your brand. Because of this, we offer a wide range of solutions that bridge the connection between your event and its message, primarily using print media.
Sponsored Events
Charity Galas & Fundraisers
Sponsorship solicitation requires showing brand engagement, message amplification and increased purchase intent. Because of this, we offer a wide range of solutions that showcase sponsors and motivate your audience to share their experience.
Corporate Events
Trade-shows, Conventions & Meetings
Corporate events hinge on creating brand experiences that facilitate interaction, engagement & education. We offer branding, informational & way-finding solutions that balance with clear messaging and ease of navigation.
Private Events
Weddings or Signature Occasions
Weddings, anniversaries and other signature occasions are opportunities to celebrate and create memories. We are here to help make sure everything translates into print and pictures the way you've envisioned it. Whether material selection, site assessments or event support – we have got you covered!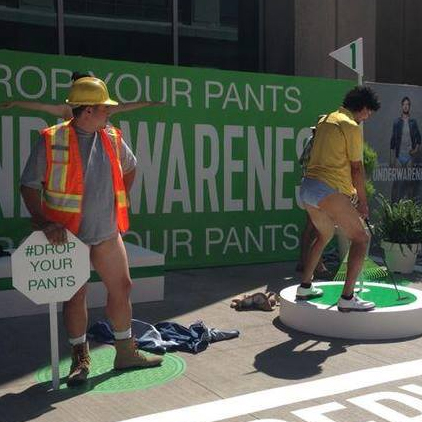 An event, when properly designed, is an invitation for your audience to engage with your brand. Event branding hinges on creating experiences and opportunities that facilitate interaction, engagement & education. Our event consultants drive for organic amplification. This is the result of guests sharing their experience of your event and brand with their friends and followers. In order to achieve this we provide:
A variety of ways to brand photo opportunities, including branded backdrops (step and repeats), props and displays
Floor, wall graphics along with free standing units that amplify your branding and event messaging
Signage for social way-finding. This ensures your guests share their experiences on the platforms you use and reference your event & brand appropriately (ie. Hashtags)
The bottom line is the more people are exposed to your event's message & sponsors – the greater it's reach will be. The good news is that your event's audience wants to share their experience – we help you brand it!
Let go and live big.
Give us a call today 

(877) 880-0326
Event branding that'll make you look like a Rock-star.
Get more out of your print marketing with people that get how you use it.
We start every job with a full evaluation of the client's needs and this is followed up by an analysis of the best available branding and display solutions.
Andrea Critch
Event branding is both the oldest and newest thing on the global corner. We are the one stop shop for delivering next level displays that elevate your event.
Our staff thinks differently about your project.
Our customers are considered first when we make any decision about materials, products and direction. Your voice matters, first and foremost.
Jody Bain
A trusted event branding specialist with years of experience. 
Don't risk your reputation.
We are the master minds behind many of the amazing fabric displays and branding you see covering the streets, walls and conference halls of North America – we are here to take you on a journey to better branding solutions.
Why do marketers choose to use branded events?
Event-centred approaches to marketing have several huge benefits over traditional on-line and off-line marketing approaches. Specifically, they are geographically targeted, organically amplified and have a high impact in building brand awareness. Put simply, you are creating a unique, competition-free opportunity to connect with customers.
While there are many upsides, the primary benefit most companies capitalize on is the marketing collateral created by photographing and filming sponsored events.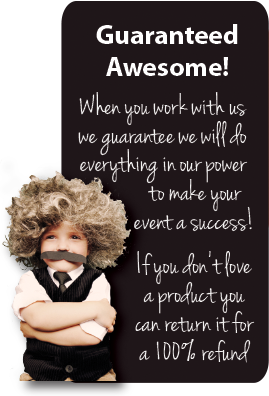 Popular Event Marketing Solutions include:
Photo Backdrops (Step and Repeats, Media Walls, Green Screens)
Surface Branding (Materials that are applied directly to windows, walls & floors)
Tents, Towers, Barriers & Barricade Covers
Banner Stands (Indoor and Outdoor)
Promotional Handouts
To us image is everything.
Give us a call today 

(877) 880-0326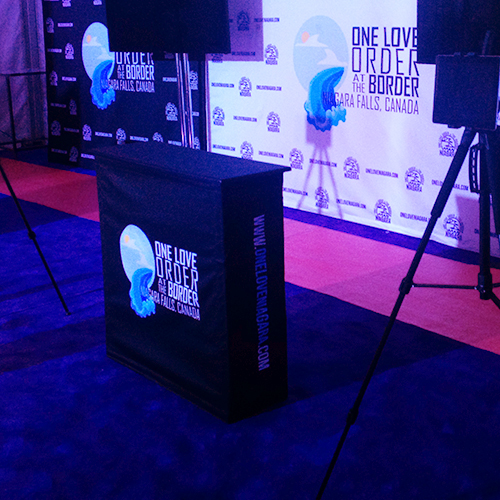 Experiential Marketers use events to forge a bond between a customer and brand through an immersive and memorable experience. Marketers use pop up stores, street corners, bars and clubs, and other organic spaces to connect their brand with their customers. Occasionally, marketers have brand-centric events such as product launches and live activations, which are product or service-oriented experiences. These events aim to either reinforce or change the public's thoughts on a brand. While not common, some brands such as Red Bull have live activations and events at the heart of their marketing efforts.
Given your type of event, what your client is looking to achieve, and the venue's constraints, how are you going to address the following needs:
Entrance Signage: How are you going to announce your event?
Informational Signage: How are you conveying your event's message to your guests?
Directional Signage: How will people find their way to your event and navigate around it?
Podium Signage: How are you branding you stage or podium?
Photo Opportunities: What photo opportunities are you staging for your event?
Instructional Signage: Do you need any instructional signage to tell guests what to do at the event?
Branding: How are your brand and your sponsors being showcased?
Promotional Take-Aways: What are the guests walking away from the event with?