Phone:  1(877)880-0326  Email: sales@kamedia.ca
✓

 Connect with a Print Expert
Get our product guide, pricing and a FREE event branding checklist!
Ottawa's

 
Choice for Event Print, Displays & Rentals

event backdrops, printing and displays
stanchions, ropes, red carpets and more
onsite setup & teardown
next day delivery
Kick Ass Media has serviced the Ottawa area (including Gatineau) for close to decade. We are Ottawa's choice for red carpet event displays, step and repeats and print marketing. Our production space is located a 2 1/2 hour drive from the capital in Bloomfield, Prince Edward County.
(877) 880-0326
sales@kamedia.ca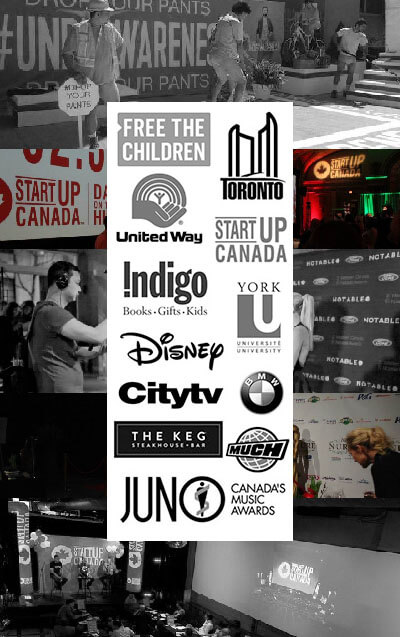 We start every job with a full evaluation of the clients needs and this is followed up by an analysis of the best available branding and display solutions. Andrea Critch
Event branding is both the oldest and newest thing on the global corner. We are the one stop shop for delivering next level displays that elevate your event.
Our staff thinks differently about your project.
Our customers are considered first when we make any decision about materials, products and direction. Your voice matters and that is something I like. Jody Bain
You'll love it – Guaranteed!
So stop the stress – depend on our teams event branding experts cover your event printing, display and rental needs. If you are not %100 satisfied – return the product for your money back!
First – we guarantee that we will sell you the right product and material for your particular application based on your event lighting and the particulars of use.
Second – we guarantee that we will get your colors right either by matching existing brand collateral or by using your preferred spot color matching system (ie. Pantone Color Match)
Third – we guarantee that we will deliver on any timeline or project we commit to – no excuses – we will either find a way or make a way.
The bottom line – we are not here to deliver on a single project, we are here to make you a raving fan. We stand fully behind everything we sell and look forward to exceeding your standards!

We print and ship overnight to Ottawa overnight, every day. 
We charge a flat rate of $45 for standard deliveries on step and repeats and other similarly sized backdrops and displays delivered direct to your door.
While our production space is in Toronto, rest assured that we can deliver your next project much faster, better and for less!
Inquiries:
(877) 880-0326
sales@kamedia.ca
Our Ottawa Clients Already Know We're the Best at Satisfying their Printing Needs. Experience it for Yourself!
 Frustrated by what you've found when you've approached Ottawa printing companies with a promotional project need? Disappointed by the lack of creativity or design savvy in the mock-ups you've been given for business cards, trade show displays or a poster? Work with KA Media once and you'll discover that we're exactly the print and design team you've been looking for. When it comes to banners, displays for trade shows, poster printing or business cards, Ottawa residents needn't look any further than KA Media.
Offering Comprehensive Printing Services to Ottawa Clients
 In everything we do, our clients' satisfaction is our top priority. This is why we offer Ottawa residents a complete range of design and printing services, so that whether they need one poster or 2000, brochures that show the best side of their business, banners or business cards, Ottawa printing needs of any style or size can be satisfied at one place and by one team of experts.
Check out the printing services we offer, and if you don't think we can effectively promote your brand, event or cause on a high quality poster, cards, trade show exhibit, sign or any of the other items we currently offer, just let us know. Every day, we bring Ottawa clients' visions for their promotional projects to life and we've got a solution for you, too!
On Budget & On Time
 Nothing can be more frustrating than receiving a printing project weeks late and being forced to pay a lot more than what was expected. KA Media is not only the design and printing company that can express deliver the quality poster printing, banners, trade show exhibits and business cards Ottawa clients need, but our prices are highly competitive with those charged by other printing companies servicing the Ottawa area. If you've got a printing or promotional need, we've got a solution that will suit your budget.
Our Design Team will Bring Your Vision to Life
Not every business owner knows exactly what they want or need on their company cards, the displays or banners they use for trade show purposes, or the poster that's going to let customers know about their upcoming sale. When you choose to work with KA Media, trade ideas with our design experts or let us handle every last detail, from colours and layout to format and more. We have the expertise your Ottawa business or brand needs to stand out in all your promotional materials.
Why waste another minute? The powerful and affordable marketing materials you need are within reach! Trust KA Media to deliver the response you need through our custom design and printing services: (877) 880-0326