Expand Step and Repeat Packages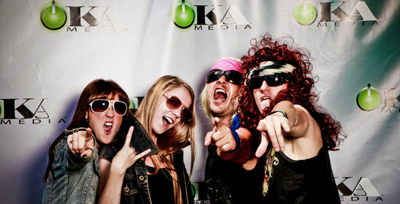 Base Economy Option
Okay.
Uses: One-time use, budget conscious
Features: 8×8 Expand Backdrop with vinyl backdrop print
Pros: You'll have a cost effective backdrop that is weatherproof for outside
Cons: May show glare in photos, vinyl has to be rolled in an 8′ long tube so it's hard to store or transport, vinyl can look a little "economy" depending on your event vision
Our Promise: Lifetime Warranty on the Expand Frame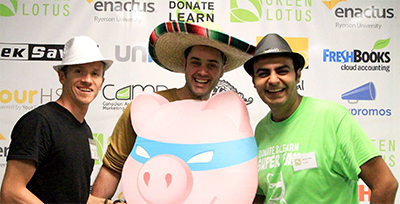 One Time Event Option
 Good.
Uses: Red Carpet Events, Conferences, Marketing Events
Features: Custom Sized Expand Backdrop with fabric printing, optional endcaps for additional messaging
Pros: Your backdrop will look more polished and take better quality photos, it can fold up small for transport or storage, wrinkle resistant fabric
Cons: Material is not ideal for long-term or repeat uses, limitations on graphic design, not washable
Our Promise:

 Lifetime Warranty on the Expand Frame, Glare Free Printing, and Wrinkle Resistant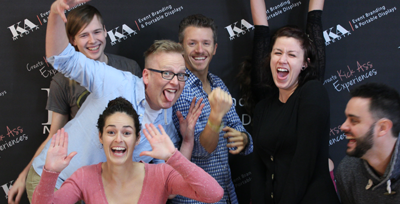 Long Term Premiere Option
Kick Ass.
Uses: Preferred by Brands, Firms, and Charities for Red Carpet Events, Trade Shows, Conferences, Premieres and Marketing Events
Features: Custom Sized Expand Backdrop with premium Dye-Sub Fabric, Durable Travel Case, Endcaps for additional messaging
Pros: Dye-Sub is the best quality and durable printing available, it can be dry cleaned, is wrinkle resistant and glare free, everything comes in a durable hard case for travel, shipping or storage
Cons: You won't get to talk to us often
Our Promise:

 Lifetime Warranty on the Expand Frame, 

Glare Free Printing, and Wrinkle Resistant, Dry Clean Friendly, Colour Match Guarantee.
You'll Love It Guarantee. We know you're going to love it so much that if you don't we'll refund you 100% of the cost. That's right there's no risk!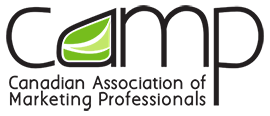 Step and Repeat Case Study | CAMP Marketing Awards
The annual Canadian Association of Marketing Proffesional Awards show attracts the best and the brightest of the Canadian marketing industry to showcase individuals that go above and beyond in representing the profession. Kick Ass Media was responsible for producing the event displays and branding – including the step and repeat backdrop, branded gift bags, surface branding and more. Learn More about CAMP at: canadianmarketer.ca

Solid Step and Repeat Backdrops.
Includes lifetime frame warranty.
It has been such a pleasure working with Andrea and the KA Media team!
We often work on tight timelines and the team works tirelessly to delivery our material on time and meet our quality expectations. They are also a great resource when we need to brainstorm unique display ideas for our We Day events.
"…For several years, we struggled with local suppliers whose only options were vinyl or multi-stitched fabric, none of which lived up to our expectations or standards…. Tears of joy were almost shed on the day we first set it up. The red felt that was thrown in was a plus; we used it to great effect for the Awards Ceremony.
The service was positive and helpful, and this year we have countless photos featuring our beautiful and flawless step and repeat. We will certainly be back for more in 2015!"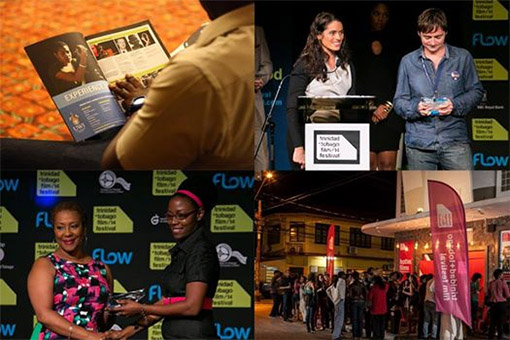 Do it right the first time.

It will save you.
Call today and let's discuss your event options
Toll Free:
1-877-880-0326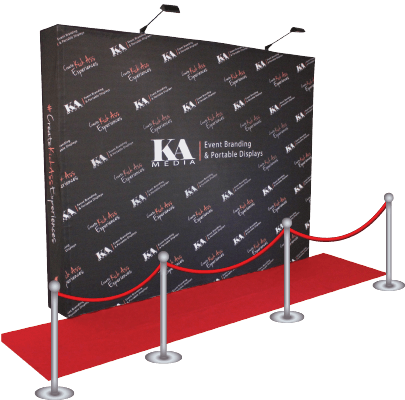 Step and Repeat Accessories
Need a red carpet, stanchions and ropes to flank the step and repeat banners at your Toronto gala or Vancouver corporate event? Looking for a display board to announce your affair or celebrate your guests? We have got you covered. We offer a full range of step and repeat backdrop accessories for your next event.
Stanchions & Ropes
Red Carpet
Top Mounted or Spot Lighting
Sponsorship or Information Board & Easel 
Whatever else you need, we've got it!
Three guarantees you can't buy without!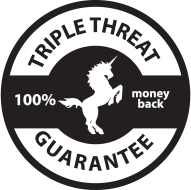 Be Remembered For The Right Reasons
We are so confident that you'll love your step and repeat that we offer a 100% money back guarantee. Speak to your project coordinator for more details!
Love it or get 100% of your money back!
1) Spot colour matched & on the right material for the application.
Sponsors not only want to show up – they want to show up correctly! We are committed to ensuring that your step and repeat wall colours are spot on! Whether a spot colour (ie. Pantone) or sample match, we will ensure you and your sponsors' logo colours stay consistent with other branding collateral. Better than that, our project coordinators will ensure that you end up with the right backdrop material to suit your specific lighting and application needs.
2) Delivered to your door on time, every time.
We know our step and repeats are the backbone of your red carpet event and can spell disaster if they don't show! That's why we keep you updated at every step – every product is photographed and tracking information is sent to you in advance of shipping. When we commit to a timeline – whether it's a typical 48 hour turnaround or a 6 hour rush print & ship – we make it happen. No matter how far we have to drive, no matter how many times we have to reprint – we will either find a way or make a way! Get a custom printed & portable photo backdrops without the hassle.
3) Lifetime hardware warranty.
Your backdrop hardware, for as long as we carry it, is covered by a no-cost replacement warranty. Break a clip or snap a pole? Don't stress – we will replace it at no cost. Send in the broken hardware and we will either fix the part or replace the unit with a refurbished one. Better than that, we will do a full review of the hardware to ensure everything is working as good as new before we send it back to you. Stop the stress- we've got you covered! Our custom printed & portable photo backdrops or banners will hit every red carpet step and repeat event you can throw their way.

Create a red carpet scene perfect for raving fans!
Create a kick ass experience with a branded step and repeat backdrop and turn your clients, guests and sponsors into raving fans.