Set the scene at your next Press Conference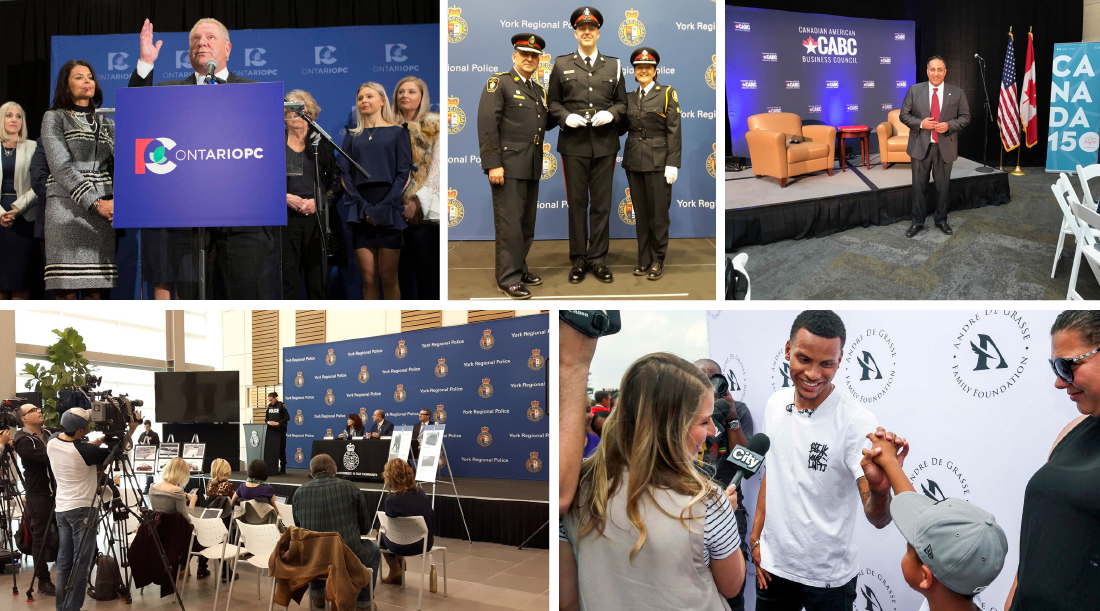 You'll have media, speakers and maybe even an audience. 
You want this to look perfect and represent the brand.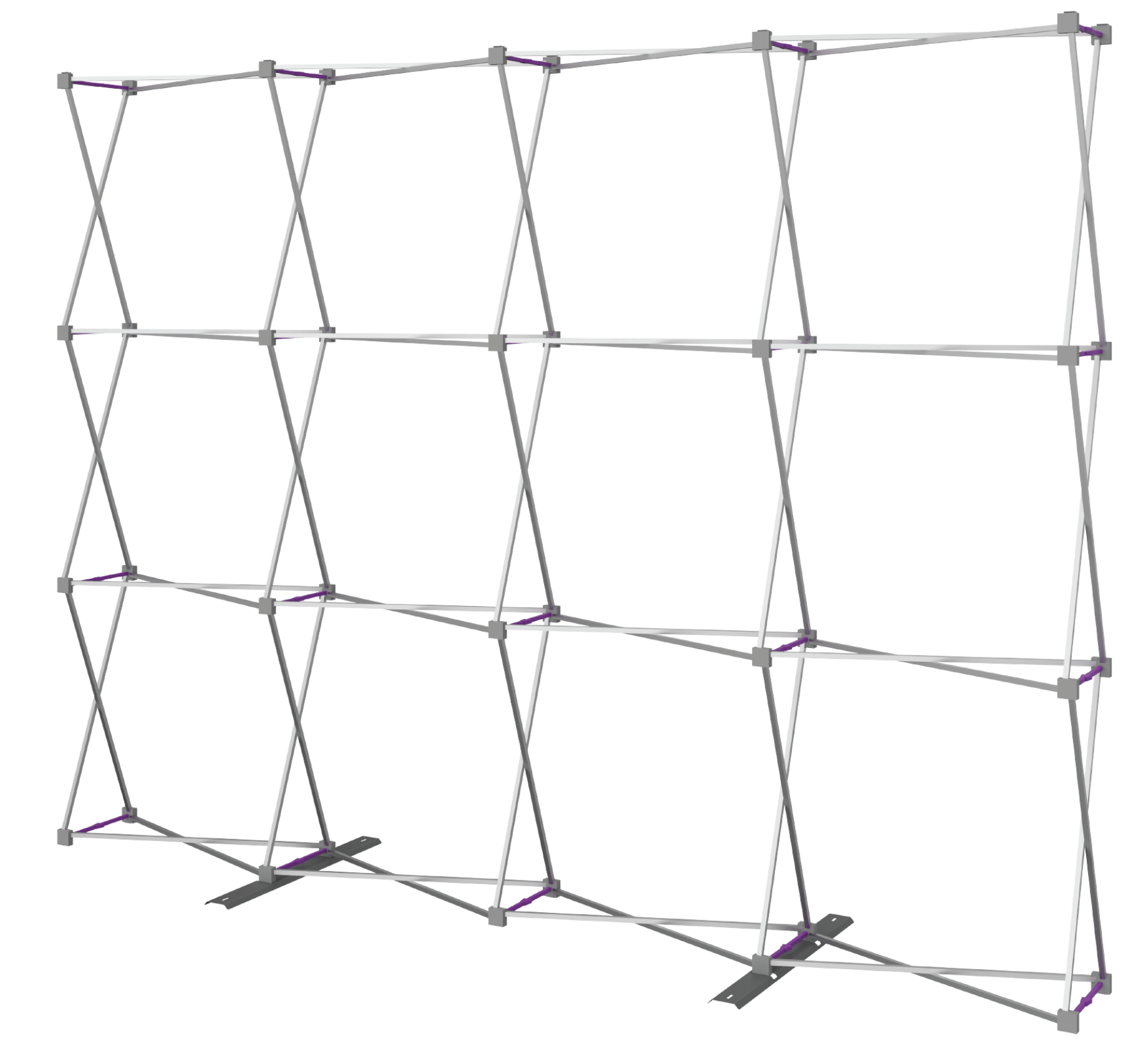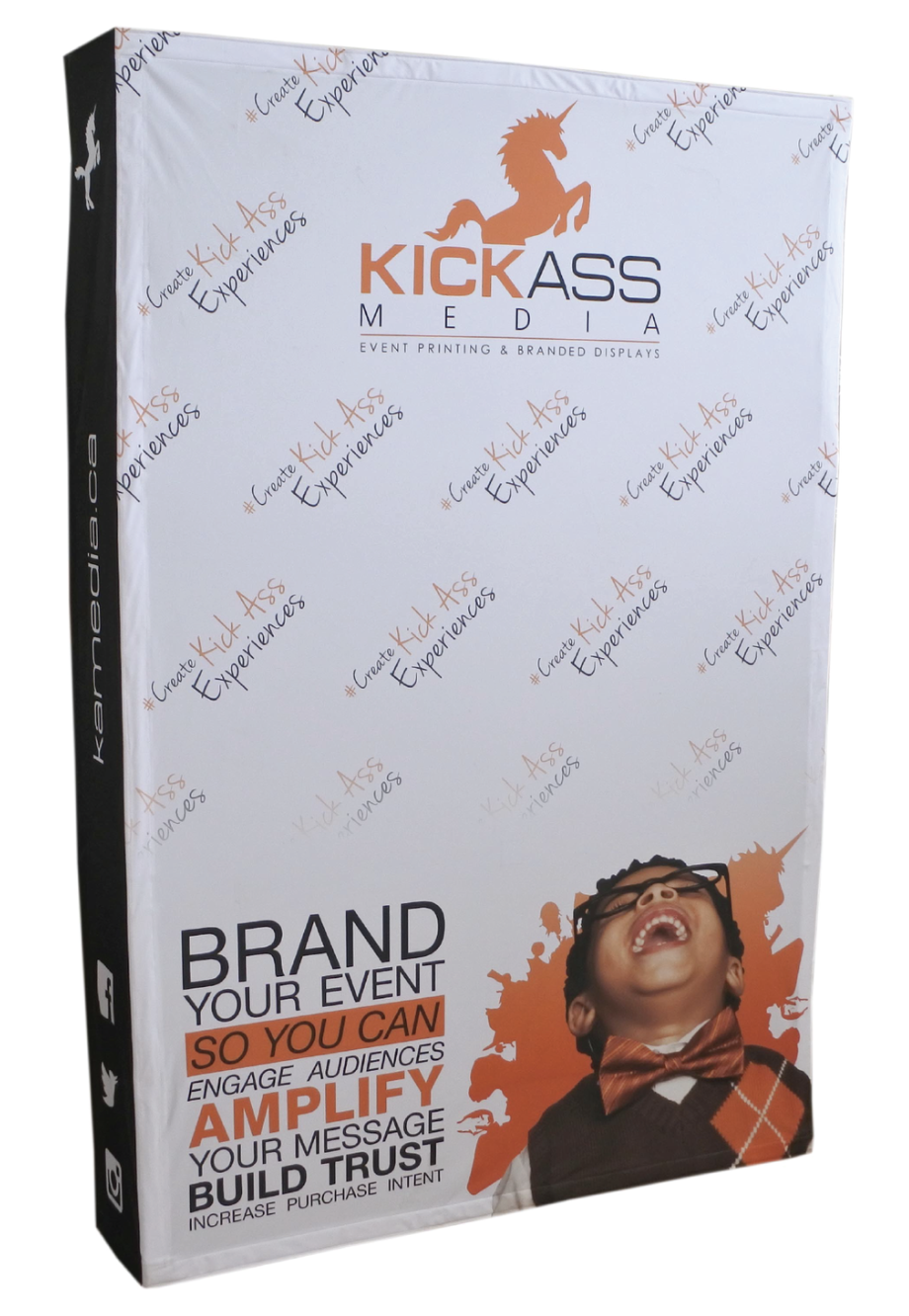 This pop-up style frame is durable and lightweight. Our frames are made from aluminum and they are easy to set up and take down. Your artwork will be printed using dye sublimation process onto the jersey knit polyester material. The material/your artwork can be left on the frame and folded up making it a really easy set-up.
• Backdrop Sizes: 5′ x 8′, 8′ x 8′, 10′ x 8′, 10′ x 10′, 12′ x 8′, 15′ x 8′, 20′ x 8′, 20′ x 10′ (Bigger sizes available)

• Wrinkle resistant fabric

• Female velcro is sewed onto the fabric and attaches to the male velcro on the frame

• Pop up style frame
Turnaround Time: 5-7 business days
Shipping: Ships from Ontario, Canada
100% Satisfaction Guarantee:
We guarantee that you will 100% love your backdrop/product or you get your money back.  Send us back your backdrop or product within 2 days of receiving it and we will provide you will a full refund. 
Expand Frames Lifetime Replacement Warranty:
Our frames are designed to stand up to the wear and tear of busy event professionals. Stop replacing less than ideal hardware that barely makes it through a single award season. Buy an expand frame from Kick Ass Media and you will never need another backdrop! For as long as we carry it, your step and repeat expand hardware is covered by a no-cost replacement warranty. You only cover the shipping!
Colour Matching Guarantee:
We guarantee to match the exact colour you are looking for.  In order to guarantee this we will require enough time to send you colour swatches (on the materials we will be using) for you to pick and approve the colour.  
Provide us with your Pantone colour code and we will colour match it! 
Please note that the colours in your proof may not fully match the colour that is printed on the fabric, especially if it is heavy coverage. The colours you see on your screen will not be as vibrant/bright when printed on fabric. We recommend getting a swatch printed ahead of printing if you have specific colour requirements. We cannot guarantee colour matching on rush jobs.
Sizing for a Press/Media Conference Backdrop:
On stages we often go with bigger backdrops like 10 feet high by 20 feet long.
If you're Just behind a table with speakers you may only need to go 8′ high and we can go all different widths: 8′ to 15′ or even longer.
The most common for a press conference is typically 12′ or 15′ wide by 8′ high.
This is big enough to fill the background of cameras and have a number of people in front.

Types of Backdrops:
This depends on where and how you're using the backdrop.
If you're using this on-stage you're likely going to want to go bigger and want a really clean smooth finish. You don't want to have any wrinkles or wavy spots or risk it falling over.
For this type of use we have a few options like the Expand Frame or a Quick Click. Those frames both look great and can go big for on stage.
You can also consider reusing the backdrop for other events and marketing later so that may be a factor in choosing the type.
The best bet is to talk to someone on our team and find the right backdrop for your conference.

Materials:
For the material of the backdrops there is mainly only Vinyl and Fabric.
By far fabric is the recommended choice materials for a press conference.
It looks premium, won't have glare on camera and is portable so you can travel with or store it easily.
Vinyl is a plastic based material that, while budget-friendly, can look "cheap" and is not convenient to store or transport. This may not be the experience you want to create with your event, brand or sponsors.
We create seamless fabric backdrops 10 feet tall and as wide as you need.
Pricing:
 As you can see there are 100's of combinations that could work for you. 
We want to find the perfect fit for your event vision and your budget. This is why companies that work with us come back year after year. We provide step and repeats and displays for events across North America.
Our team can help you find the perfect Step and Repeat for your Press Conference that will look perfect on camera, create a professional experience and best represent your brand.
Other products people often also buy for a conference are: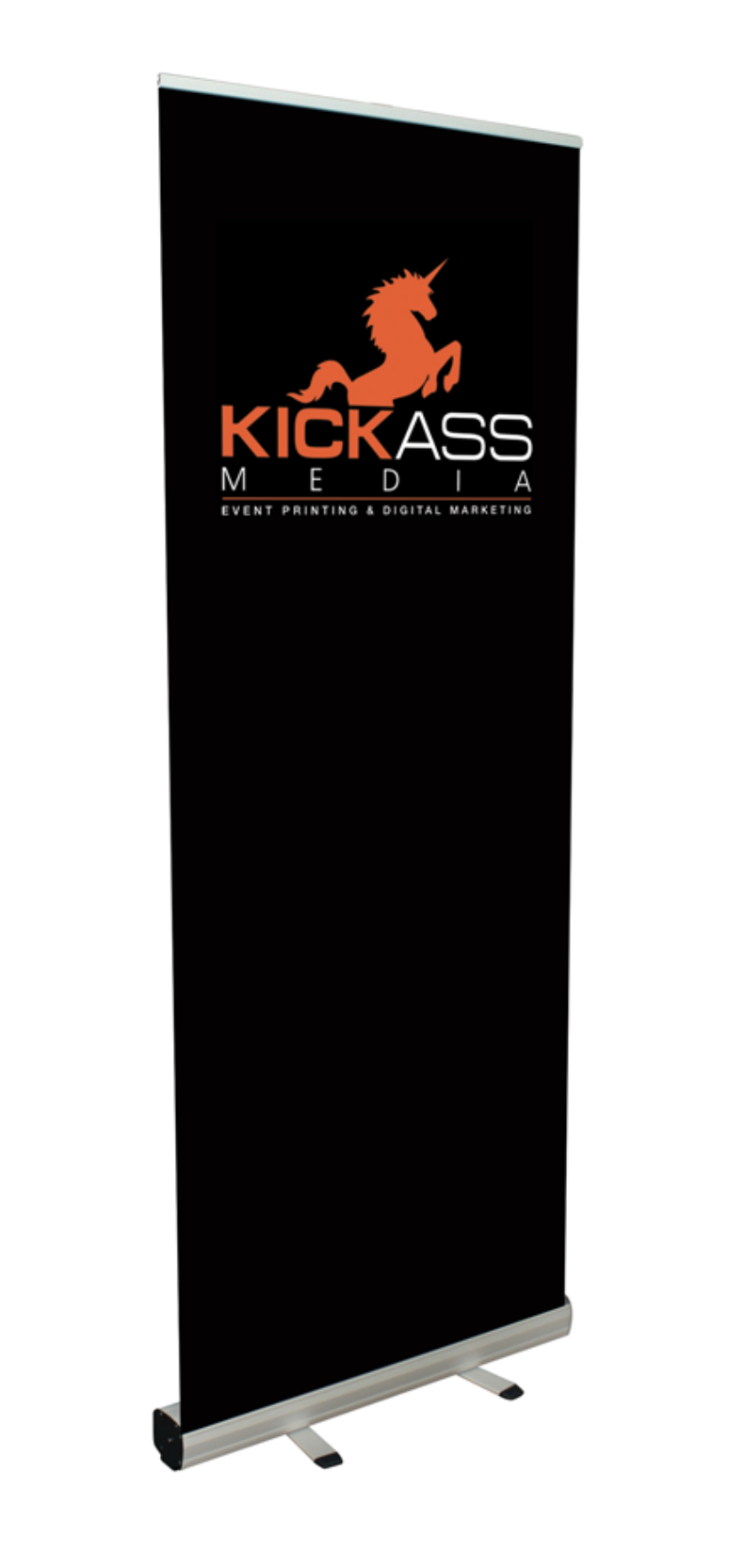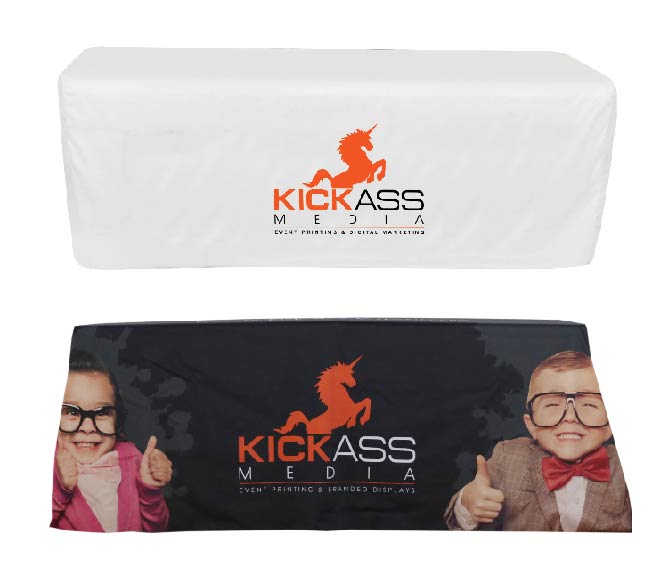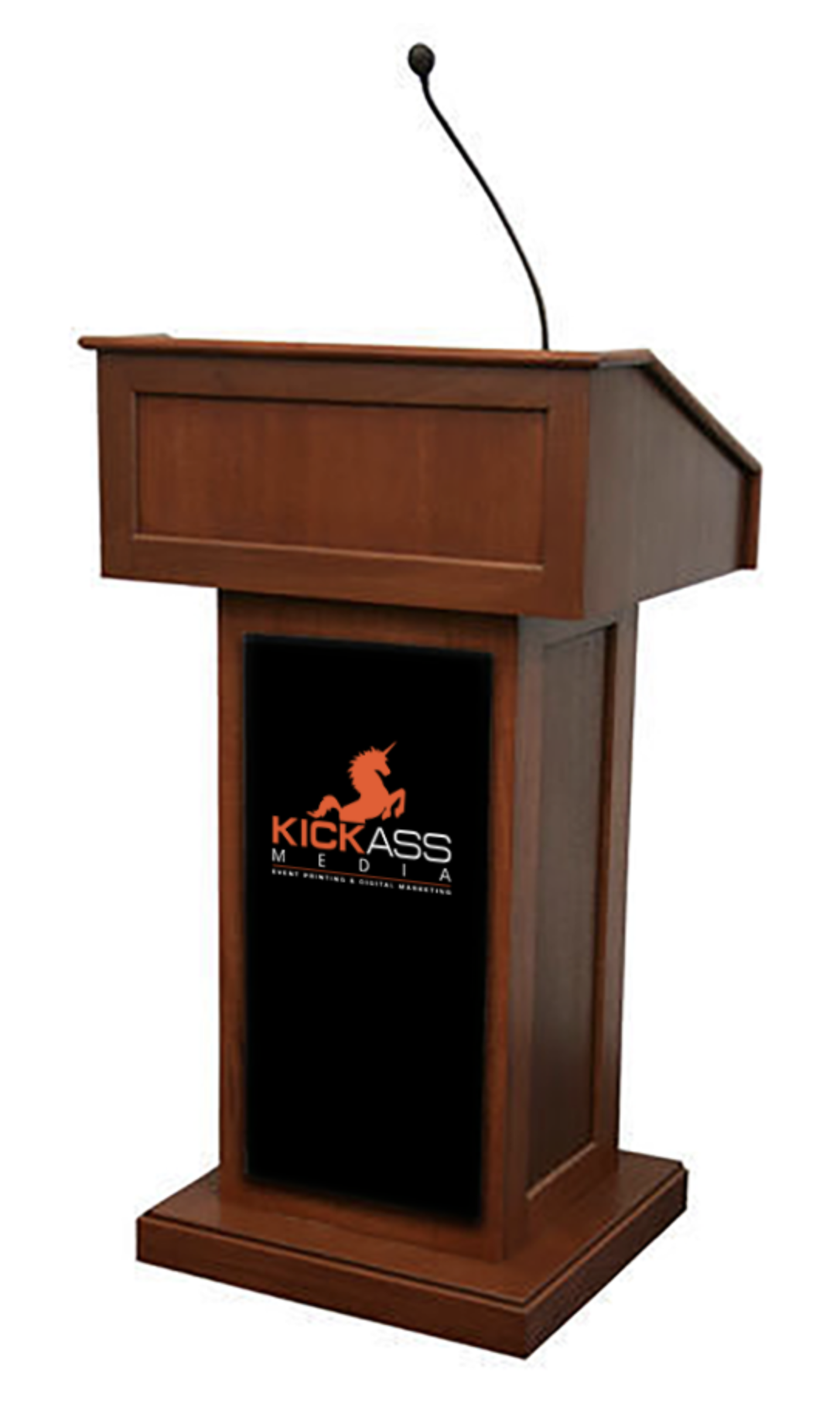 We are dedicated to the success of our clients' events. Masters of portable event and marketing displays, we offer simple, easy to use, effective and economical solutions to clients big and small.
Monday – Friday
9:00 AM – 5:00 PM
1-877-880-0326