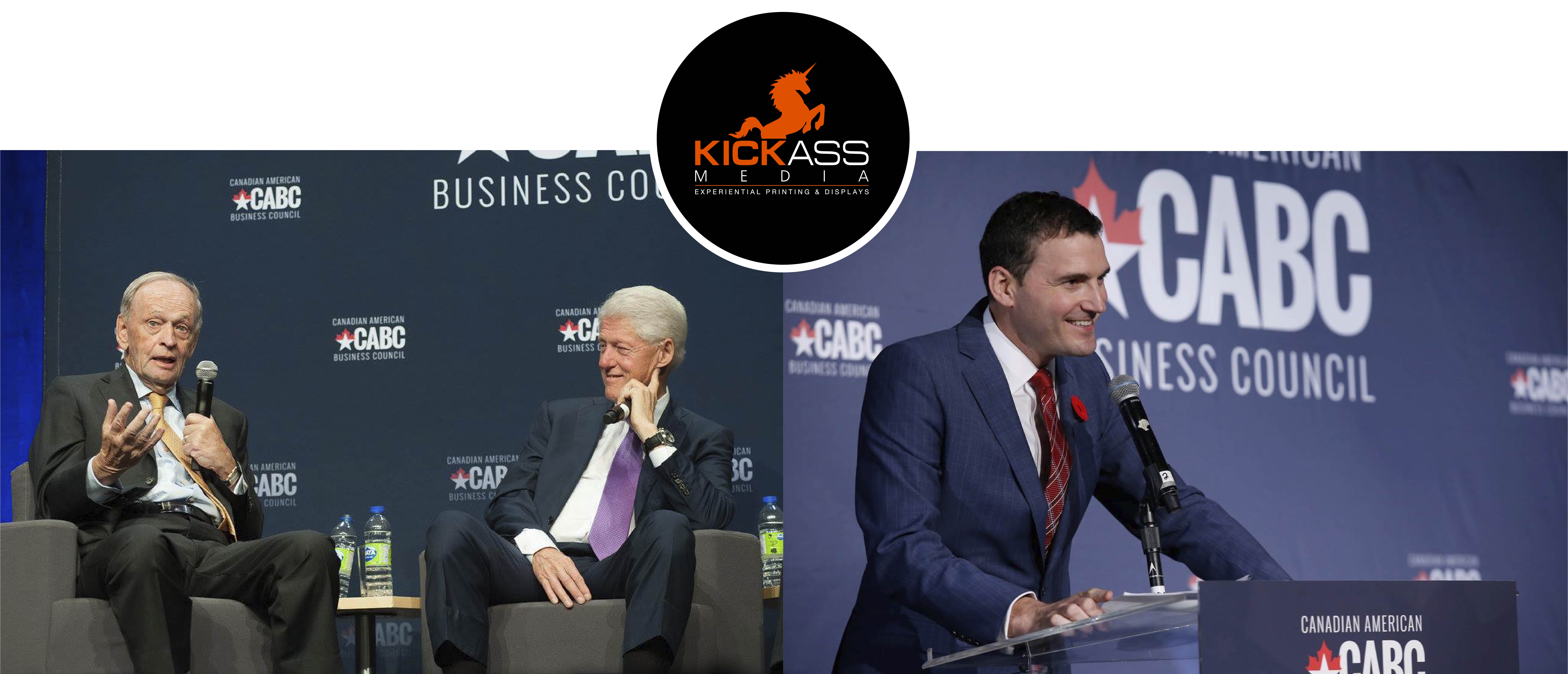 We know hosting a conference can be stressful, but we want to make sure the products you
get are flawless, professional looking, and create a lasting presence on stage.
There's a checklist for that!
Our Step and Repeat Checklist was made to ensure you know the right information about purchasing a backdrop before your event!
After working with companies like IBAO, Investors Life, Aird and Berlis, and The Canadian American Business Council, we understand what it takes to ensure quality and provide step and repeat backdrops that look perfect in pictures and provide the best experience for the speakers and the audience.