Stick & Peel Step and Repeat
A premium photo backdrop solution for those looking for an something to be  removed and repositioned and mounted by hand!  The result of using a fabric base results in a  matte, bright white, high dynamic range, super smooth photo-backdrop makes this product ideal for:
step and repeats | photo backdrops | wall murals | wayfinding and event signage | trade show backdrops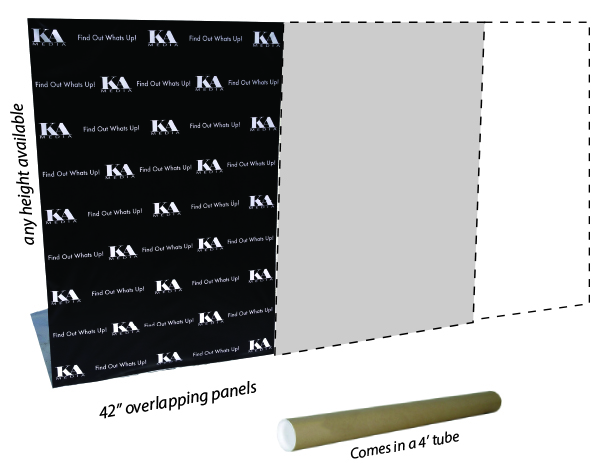 No matter the size you'll be able to mount your print with ease to most surfaces!    If you mess up mounting it you'll be able to pick it up and reposition it over and over.  This is because it is printed on a unique fabric material that lets air flow through so no bubbles can be trapped underneath.   The products is ideal for applications both indoor and outdoor. Some common uses include ,   This material can wrap around 90 degree angles as well as rounded angles.  This is the most exciting new product we have manufactured since metallic photo paper was released so try it out!
Easy to install, reposition and remove

Does not rip, wrinkle or stretch

Photographic image quality

bright white, matte, smooth fabric base

Exceptional water resistance

Higher ink saturation than most fabrics for richer colors

 Perfect for wall graphics and point-of-purchase displays
Don't wait – give us a shout at 1.877.880.0326 or email us at sales@kamedia.ca