Receiving Your Custom Tent
Receiving Your Custom Tent
Tent Hardware & Canopy
The custom canopy will ship with the hardware and the two components will arrive in one box measuring 62″ x 10″ x 10″. Your frame comes standard with a soft case to keep everything together. Wheeled bags and hard cases also available.
Additional Accessories & Prints
Additional full walls, half walls or other accessories will be shipped in a separate box from the hardware itself. The dimensions of this parcel will vary with contents.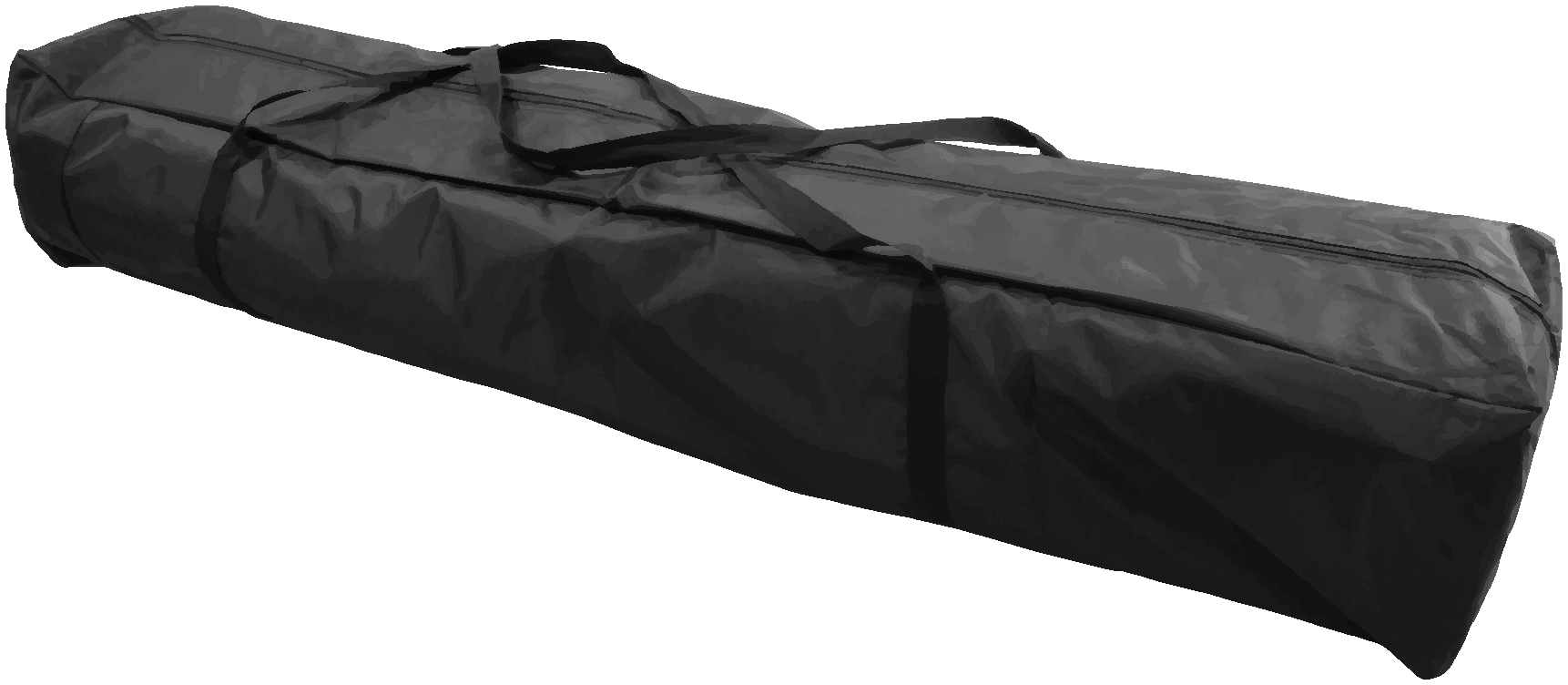 Your frame may come in a small package, but it expands, just like an accordion! Set it on a flat surface and pull on opposite corners until it's fully expanded.
Understanding Your Tent's Anatomy