You want this to be perfect. We get it. We got this. We'll make sure you look like a Rockstar.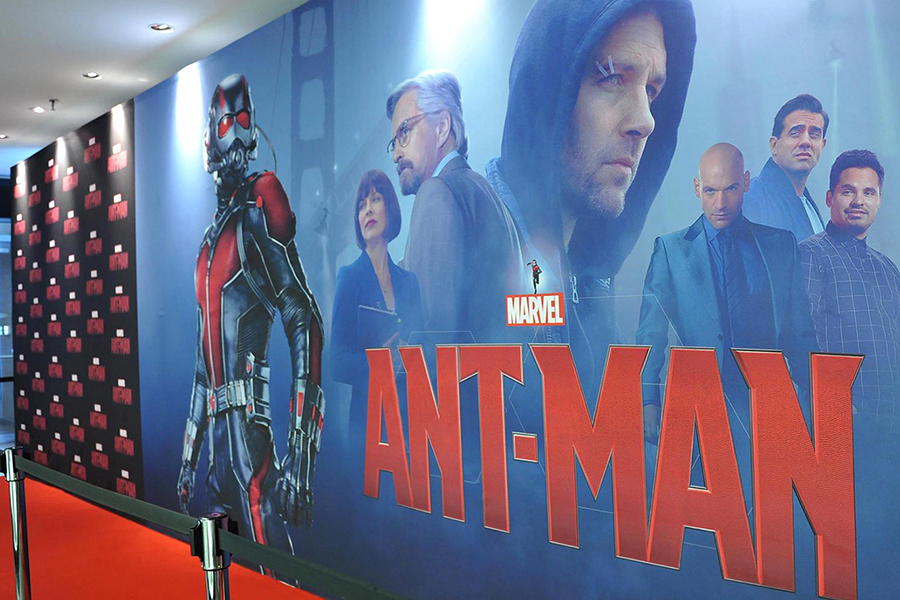 Disney's Ant-Man. When talent and media are going to be onsite…this has to be perfect. In this shot we created a 10'x20′ wall with the film artwork but also a smaller step and repeat for photos. As you can see it did look perfect.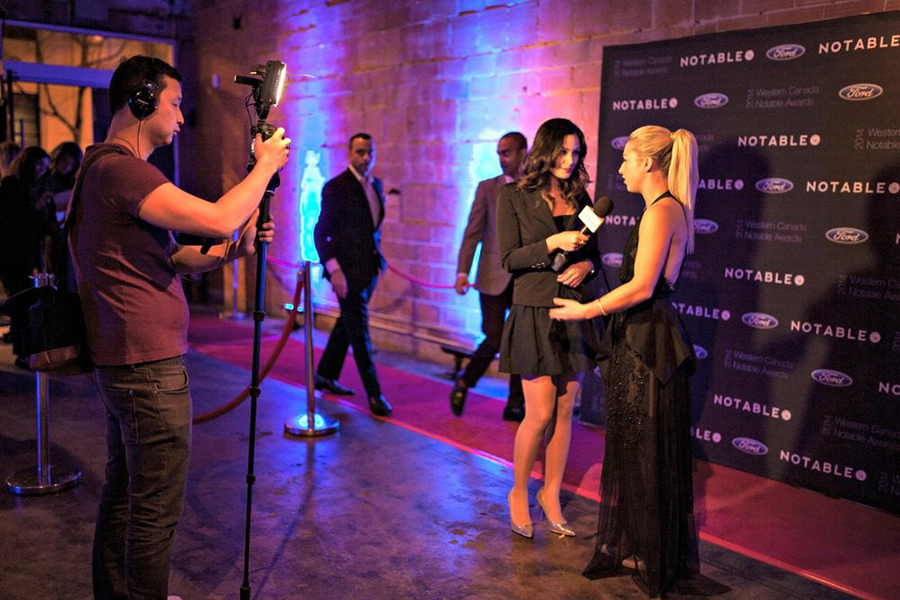 Notable.ca Awards Event. Wanting to do interviews or catch photos of guests on site?We created a simple 8′ x 8′ Step and Repeat Backdrop for their red carpet and interviews. On fabric for photos of course.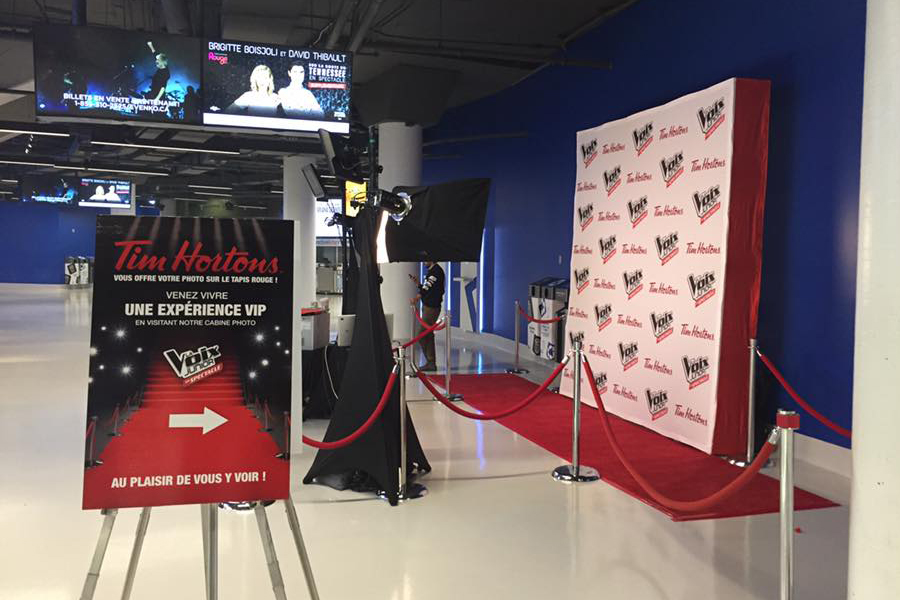 Tim Hortons Activation. Photo Booth at the Bell center. An 8′ x 8′ with endcaps on fabric to make a clean look. The small sign on easel to guide people where to go.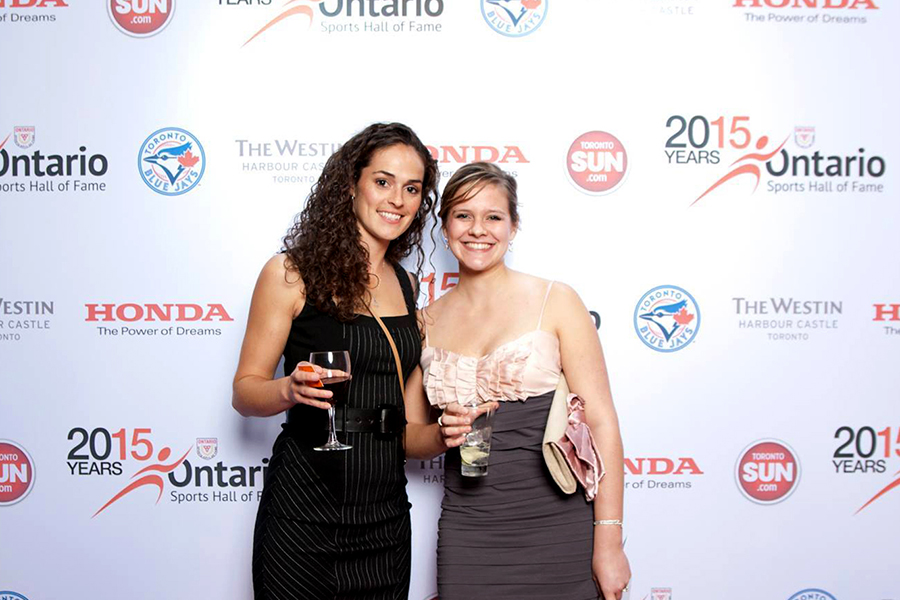 Some of the Kick Ass Media team having fun onsite at the Sport Hall Of Fame. Another backdrop with logos on fabric. Notice how well you can still see all the logos even though the light was straight on…this only happens with fabric.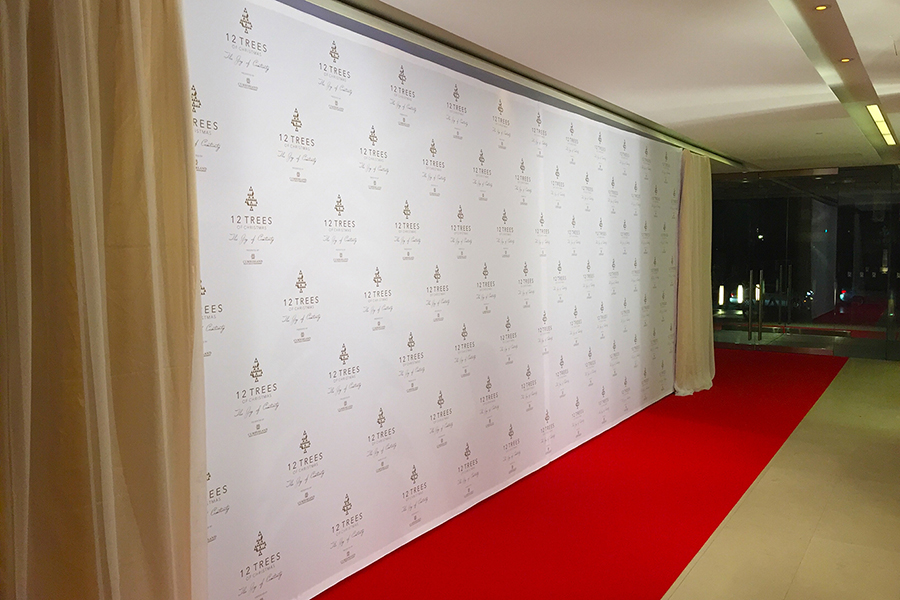 12 Trees Charity Gala 10′ x 24′ Step and Repeat Backrop on Fabric. This was the entrance to their event. As you can see this backdrop created a statement upon entrance and fit the budget of a GALA fundraiser.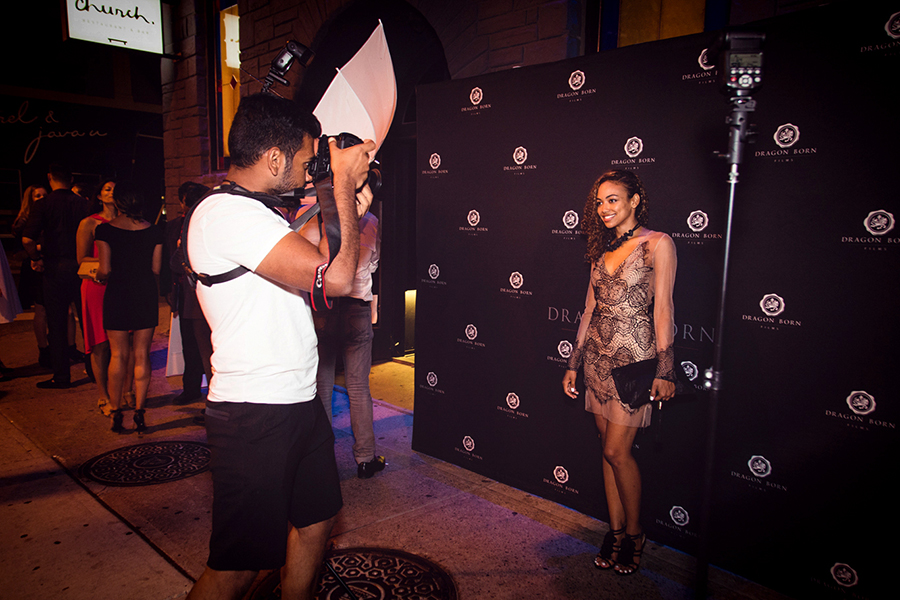 Toronto International Film Festival Event by Natural Born Films. Dark colours look so good when pulled tight on this kind of expand frame. You want these photos so good guests will share.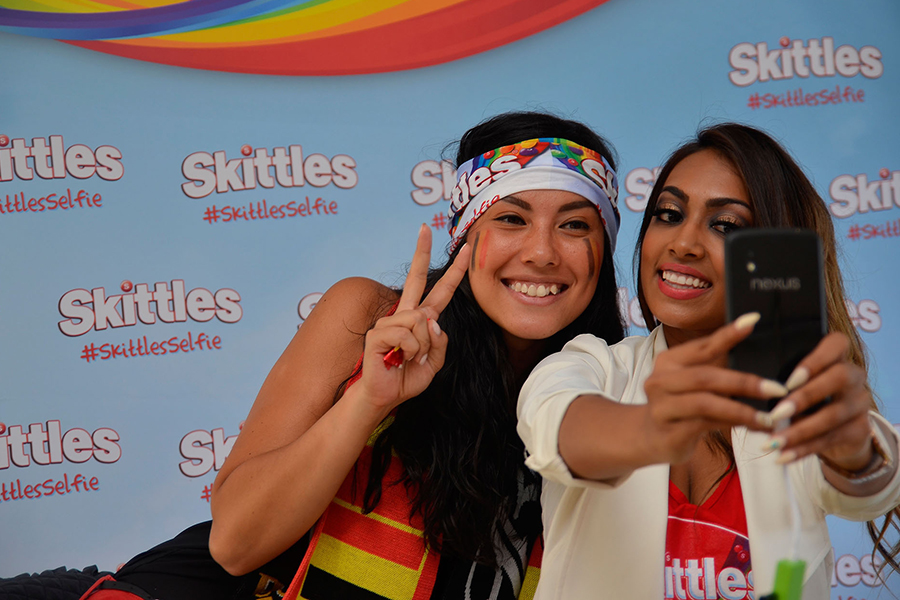 Skittles onsite activation. A simple selfie photo booth for guests to take photos while doing the Skittles challenge.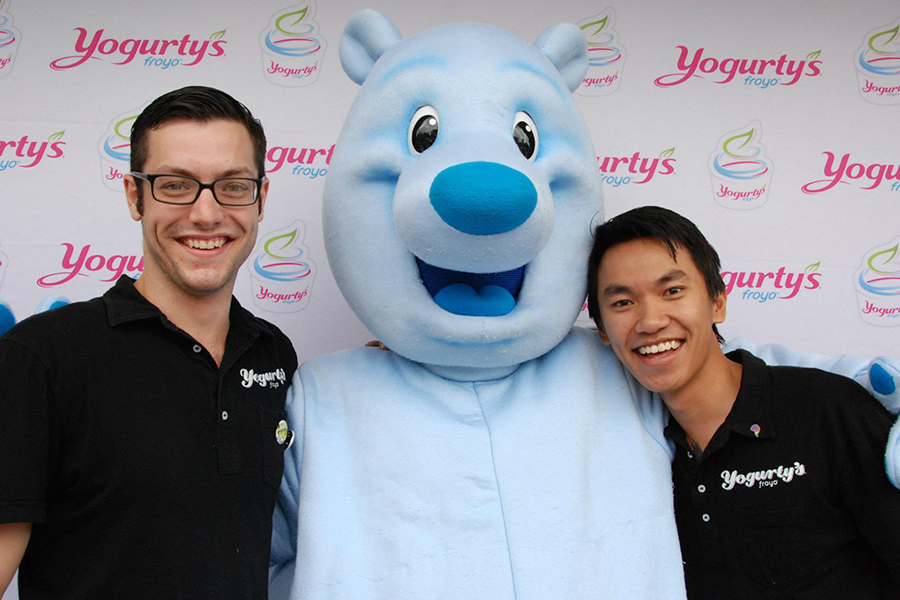 Yogurty's frozen yogurt tasting on the street needed this clean crisp step and repeat backdrop.

Step and Repeat Backdrops Amplify Your Event Message
Since we've spent so much time working with experiential marketing agencies and understanding their goals and audiences, consumer brands love working with us. In fact they love us so much that we are Canada's top step and repeat backdrop supplier. We just get it. We're not just a printing company, we're a print company for experiential marketing. Our customers use step and repeat backdrops to inform, engage, entertain, celebrate, and showcase everything from products to signature occasions. They are the perfect fit for any venue, either indoors or outdoors.