Backdrop Mounting Options
Different mounting solutions give you different results. Choose wisely.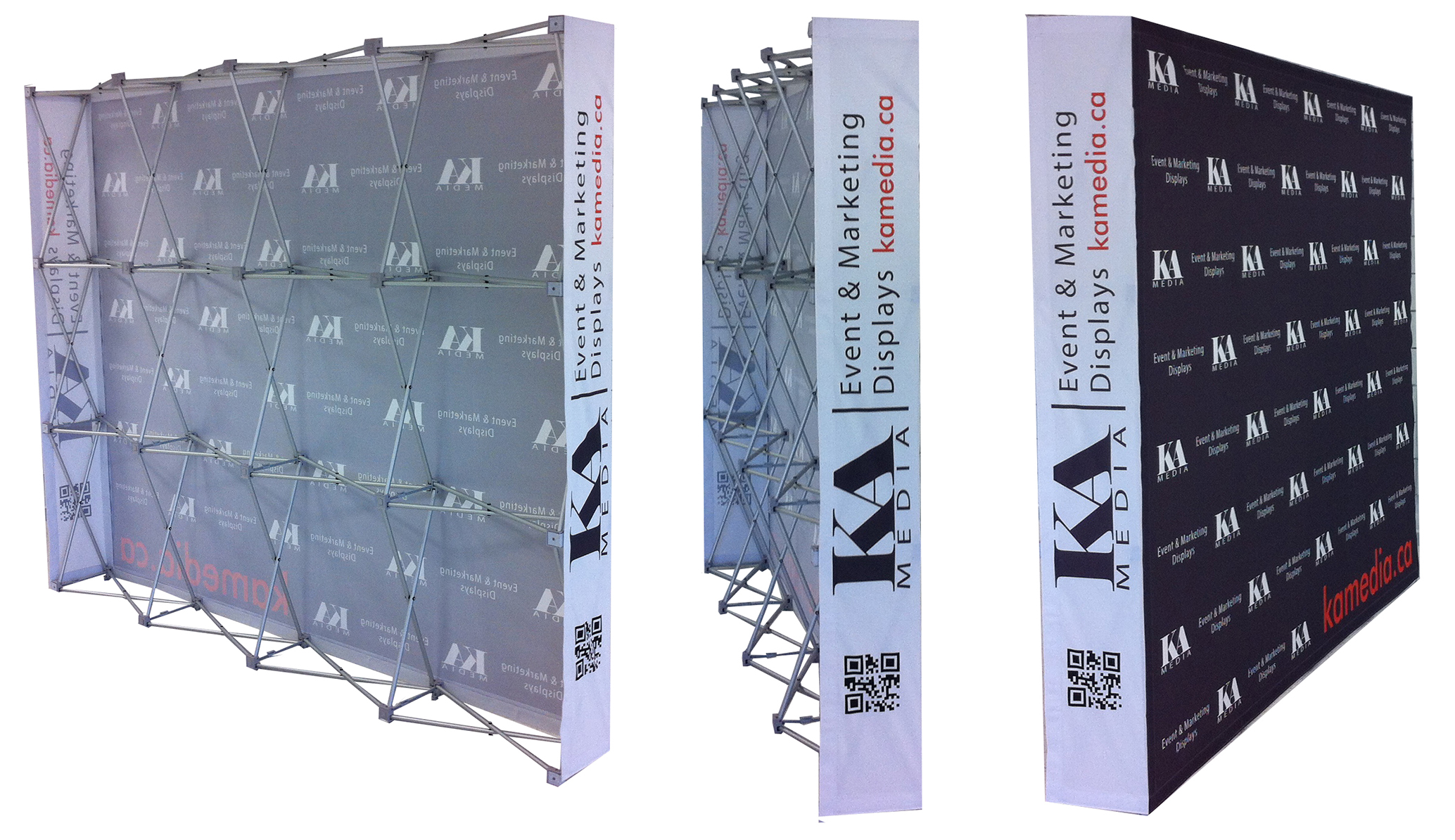 Our Choice
The Expand Step and Repeat Frame
The print is stretched rather than hung resulting in a wrinkle and wave free red carpet backdrop.
The expand step and repeat (banner and frame package) is the premium choice for red carpet step and repeats.  Its accordion like construction means that you won't have the hassle of assembly with tools. Simply pull and the hop up frame will quite literally pop open. Snap the safety clips together, unroll your banner or attach your fabric print and you are done.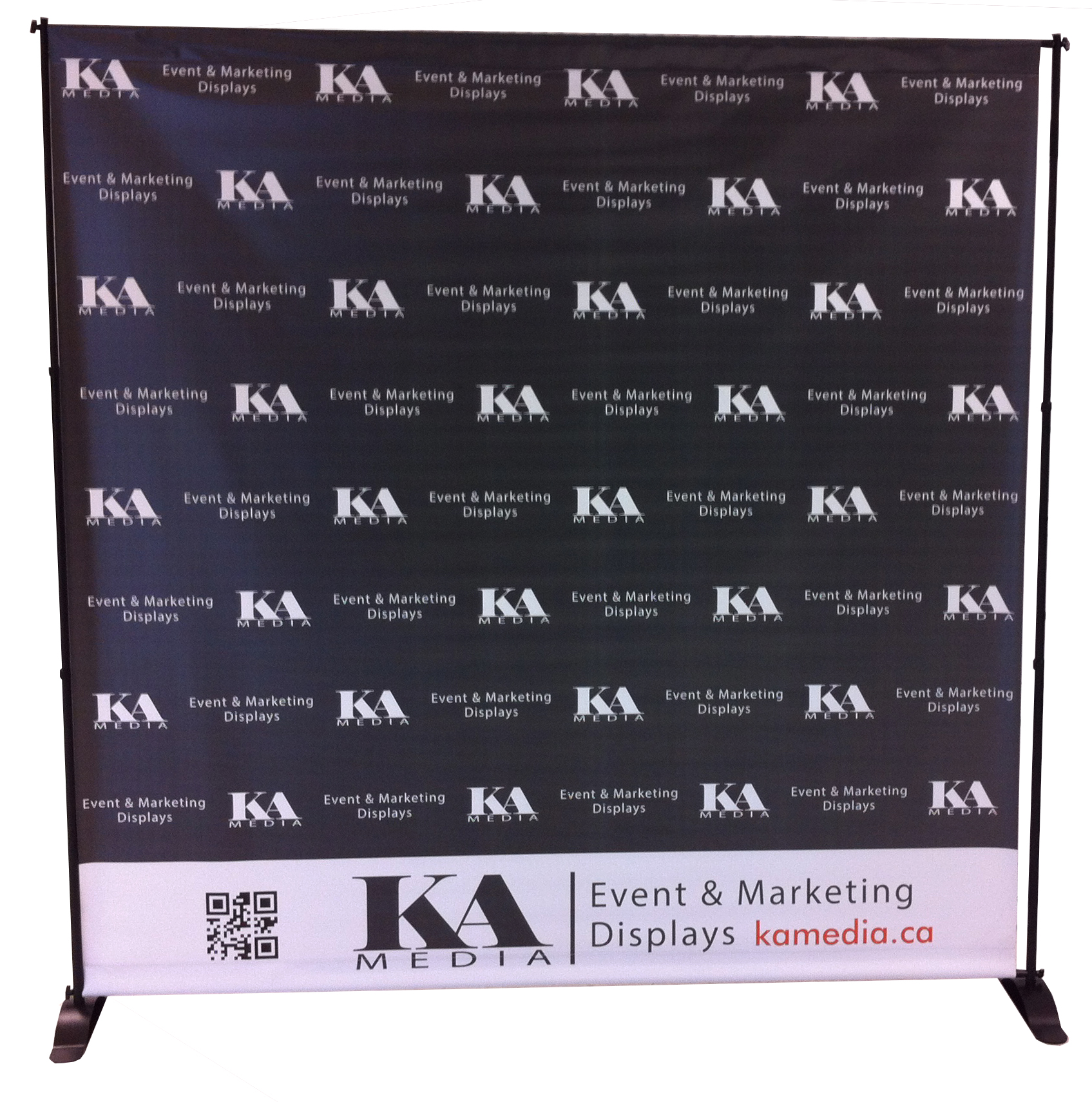 ***We Don't Recommend This Backdrop
The Pole & Pocket Telescopic Frame
The print is hung rather than stretched resulting in a red carpet backdrop with waves which accentuate glare and distorts logos.
Traditionally, step and repeats are telescopic – a pole is threaded through a pocket sewn into the top of the print and supported by two telescopic poles on either side.  This system is often called a "pole and pocket" step and repeat. This model is an economical alternative to the expand frame. The disadvantage, as compared to the expand frame, is that the frame is visible at its edges, it requires assembly, and it does not support fabric prints. The major drawback for most photographers is that using this style of frame results in a wavy and distorted backdrop because the print is hung rather than stretched.
Other Frame Styles and Mounting Options
We pride ourselves in working with you to find a solution for your vision, event, and budget.
If you are interested in purchasing another frame style, please inquire (truss, telescopic, or pole and pocket) as we both carry and retail a variety of options. We also offer direct mount and wall hung options.
Step & Repeat Backdrops
Colour Matched & On Time Every Time
Stop hoping and start expecting your event branding elements to arrive on time.
Guaranteed Production & Shipping Timelines
Pantone & Swatch Matching
Unbeatable Service
Why choose a fabric print rather than vinyl?
To Entirely Eliminate Glare
Glare caused by camera flashes is the most common problem with red carpet backdrops. Ensure that, if you are using vinyl, you have enough ambient lighting or opt for fabric, which won't show glare. Some suppliers claim varieties of vinyl are "glare free" or "matte" but these products still reflect camera flashes. It is impossible to flash-photograph vinyl step and repeats without creating glare. Still, if you have good ambient lighting and your photographers do not need a flash this will likely not be a problem.
Do it right the first time.

It will save you!
Call today and let's discuss your event marketing options.
1.877.880.0326