Do you have any tips for designing trade show booth graphics?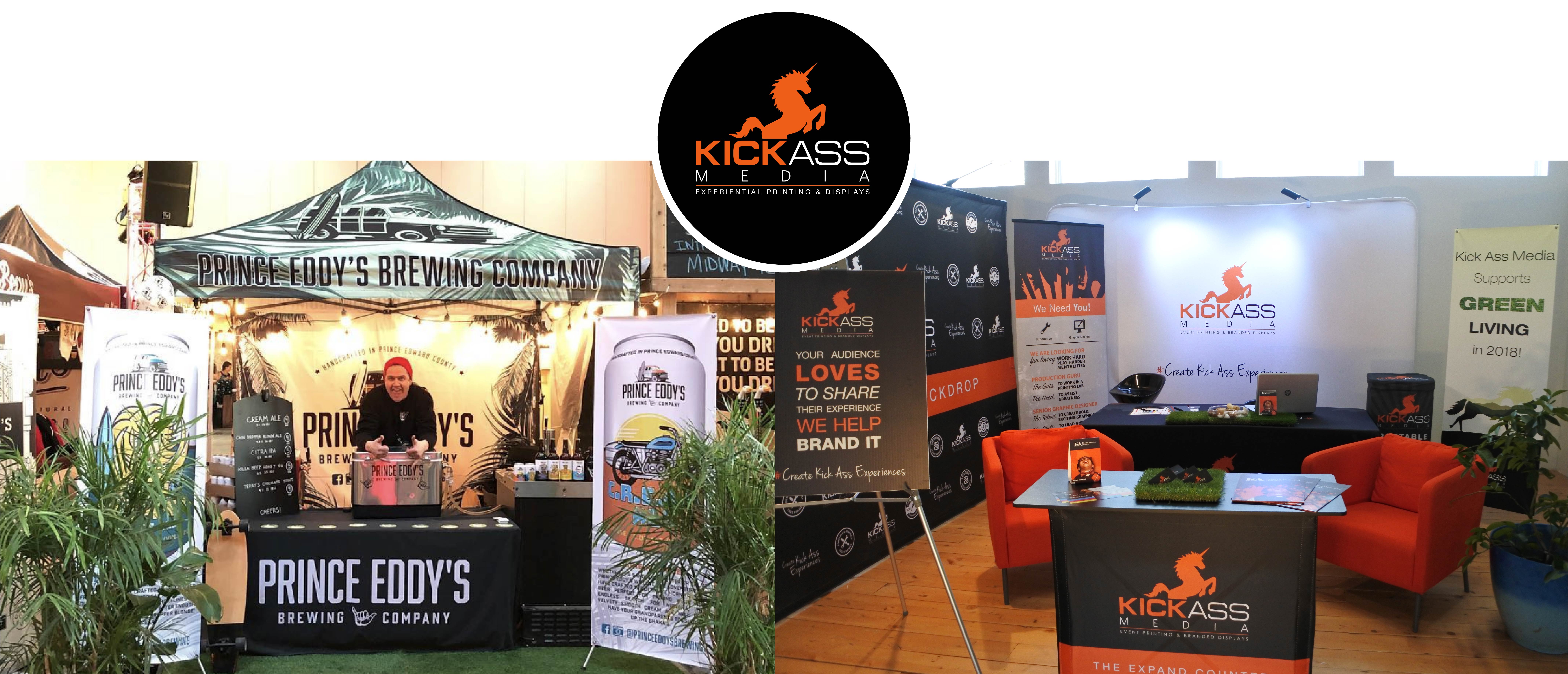 Recently I was asked: "Do you have any tips for designing trade show booth graphics?"
One of the most common things that is missed by businesses going to trade shows AND often by designers creating displays for businesses is the right design for the booth graphics.
Here's the thing…the design of the booth is what is going to attract your traffic or not!
We all know that we make decisions in seconds whether something is important to us or not and we are more distracted then ever including by your competitors. You have literally seconds to attract someone into your booth.
This could be the thing that makes or breaks your entire trade show! In fact we put it as the first most important thing to having a successful trade show and the most misunderstood.
Do not just create a booth with just some logos and text or tagline, some random pictures and a list of products and services and hope it will work.
The design of your trade show displays can attract so many potential customers to your booth. Let's get it right!
I'm going to share with you the most important thing to have a successful trade show.
So first off a quick note on my background…I'm Chris Crawford the founder of Kick Ass Media. We work with some of the biggest brands and marketing firms in the world on marketing, campaigns, events, trade shows and everything similar.
Thing is, I built this company from just me on the street handing out flyers without a clue what I was doing and grew it into what it is today.
During that journey I learned how hard it is for most businesses to attract good leads and grow sales. I became obsessed with that and over time the business grew.
Now the company has evolved and we help businesses like yours grow.
Now back to what to do:
First off is we have to be thinking about the overall trade show plan. We break the plan down into 3 steps:
1. Attract: How we attract more people in.
2. Align: How we align with those people.
3. Convert: How we convert those people.
The design of your booth falls under attract. I'm not going to get into all 3 steps of the trade show plan if you want to learn more you can by contacting us, we'll help you make a plan.
To attract more people you must be thinking about the audience and the problem they have first.
Remember you're not selling products and services…you're solving a problem or filling a need.
Think about your main product or service…Which does it do: solve a problem or fulfill a need.
Most of the time we solve a problem.
So here's the most powerful yet simple thing to think about: Your trade show booth design should talk about the problem or need you solve. Think about it…this is what the customer cares most about but this is what is usually missed in the design.
I'll give you an example. We're a trade show displays company. Our 3 main markets are small businesses, huge brands and marketing firms.
A few years ago we went to a trade show where marketing people were attending. We were setup in between 2 other printing companies. 1 of those companies booth banners and backdrops talked about how long they have been in business and their reputation. The other company talked about the latest and greatest technology.
We talked about the marketing firms working with clients and wanting to help their clients achieve marketing goals and how we do that.
Here's the crazy part…both of those booths were empty. Nobody was there it was crickets. Our booth was jammed with people asking questions.
We walked away with so many leads and some really big accounts including a huge brand that we did a national product launch with.
WHY?
Because we focused our booth design on the customer not ourselves.
The biggest tip I can give you:
Work with a company that is thinking about your goals and understands how to design to attract more customers.
If you really have to do this on your own just remember to start by thinking what problem do I solve and make sure to include that in your design.
In this 1 article I can't share everything…when we do this kind of work we're also thinking about the audience specifically, their current pain points or frustration, their awareness of the problem and solutions.
There's a lot of factors that go into it to really get it right.
If you want to learn more from us feel free to reach out.
Otherwise have an awesome trade show…this is one of the most powerful ways to grow your business!
– The Kick Ass Team
DO YOU NEED HELP MAKING YOUR NEXT EVENT WORTH ATTENDING?