The Top Things to Consider When Shopping for Trade Show Displays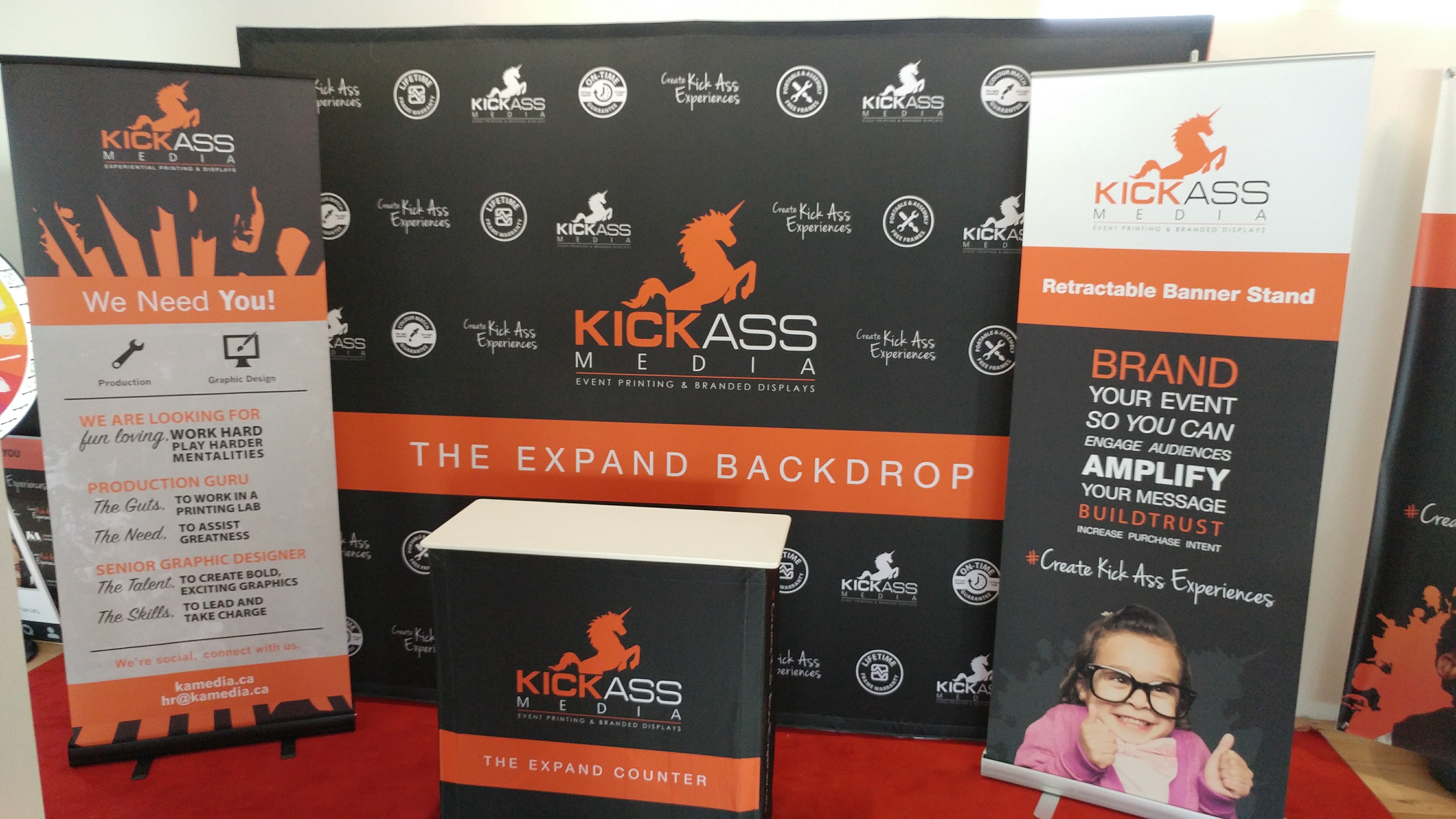 1. When looking for a vendor, don't be afraid to ask questions: How long have they been making trade show booths? What companies have they worked with? What's their favourite part about helping companies execute a trade show? Find a company that values their customers and puts in the effort to foster a relationship. It will work out for you in the long run to go with a vendor that you trust and delivers a solid product.
2. Ask for advice If the vendor is knowledgeable and has plenty of experience they should be able to point you in the right direction. Here are some common questions to ask: What size backdrop should I get? There are several different sizes depending on how big of a space you have and how many people you want to stand in front of it. The average sizes are 8×8 and 10×8, but we always recommend double checking with the venue to ensure exact measurements of your space. What design will attract potential clients? The actual artwork on your banners and step and repeats plays a key role. Having your logo displayed is crucial, but often times our clients have had the most success when the artwork reflects their brand message. How should my booth be set up? There are endless possibilities depending on your space, goals, and budget. An experienced vendor will help you design your trade show booth to fit your business. What products suit my business? My goals? There are a ton of products to choose from depending on your budget and space at the venue. We've seen clients have huge success with a variety of products from step and repeat backdrops, banners, signs, expand counters, table toppers, and table throws.
3. Make a good first impression at the trade show In a sea of other businesses, it can be difficult to stand out and make a presence. Your brand imagery affects consumer opinion, and the right products, set up, and design can help attract your ideal clients. They'll align with the message you promote and the vibe you give off.
4. Start early We hear of so many people waiting until the last minute to start planning their trade show experience. Everything from reserving space at the venue, designing and building your trade show booth, choosing a vendor, making sure the vendor knows your shipping details and planning the installation of your booth can take way more time than people think. Those who get it done early tend to have a better experience at the trade show.
5. Does the vendor offer warranties and guarantees? This is the number one concern we try to make sure people know about. We've unfortunately heard many stores of people receiving the wrong or blurry artwork or a broken frame pole before their event only to realize their vendor can't or won't do anything about it. We've always offered 100% love it guarantees and frame warranties. This ensures you'll get the product you want on time, looking perfect, and intact. If it isn't, we'll do whatever it takes to fix it. We hope to see you soon!
– Kick Ass Team 
Need some more tips on how to rock the trade show? Check out these articles:
https://tigriseventsinc.com/effective-trade-show-booth-ideas/ https://www.inc.com/young-entrepreneur-council/13-smart-ways-to-stand-out-at-your-next-trade-show.html
DO YOU NEED HELP MAKING YOUR NEXT EVENT WORTH ATTENDING?