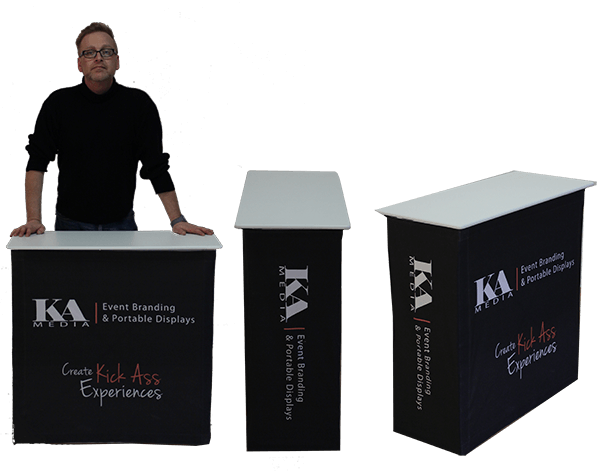 Expand Table Topper
A perfect way to amp up your display. Table toppers are an easy way to set the scene when you have a table but no backdrop. Like backdrops, table toppers bring your messaging off the table and act like an invitation for guests to visit. Use catchy offer and key messaging to catch your next customer's attention. The units are available in either 30″ wide or 60″ wide by 30″ tall and are covered by a pillow-like graphic. The hardware used is accordion-style hop up hardware.
Expand Trade Show Counter
The expand counter is made using accordion style "hop up" hardware which means it can be assembled in minutes and collapsed down into a small carrying case. The custom printed graphics cover the front and sides. The back end of the counter features a hidden counter perfect for storing sales collateral. The unit is approximately 3 feet tall by 3 feet wide by 1 foot deep. The complete unit includes the frame, print and a carrying case.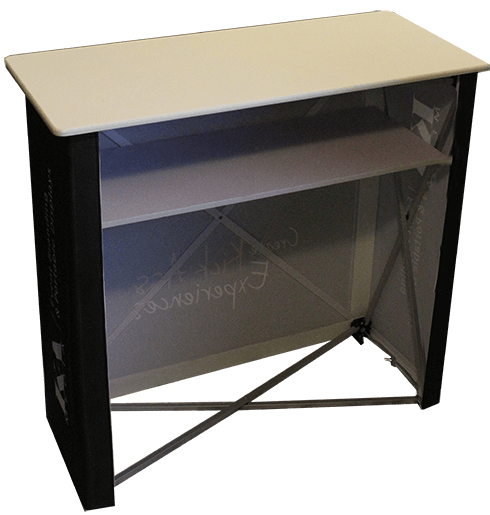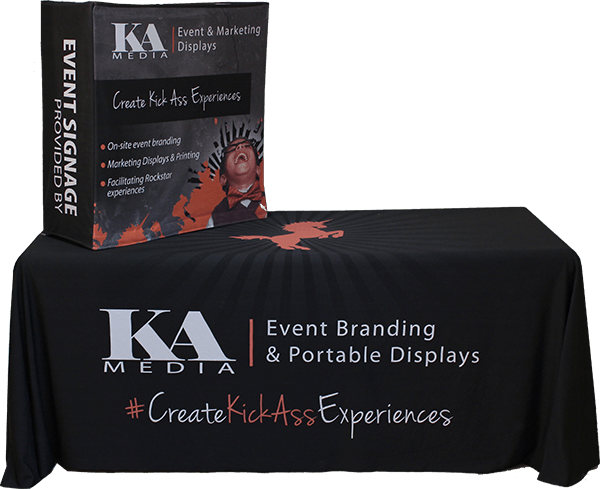 Printed Table Throws
As the name implies, printed table throws cover standard sized trade show tables (6 ft, 8ft & 10ft wide). All prints are full coverage colour (4/4) and cover the front sides and most of the back of the table. The prints are done on a stretch fabric material which is wrinkle resistant and designed to not fray without having to be hemmed. Printed table throws are a great way to brand your booth and showcase your brand.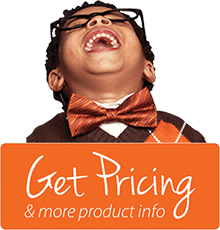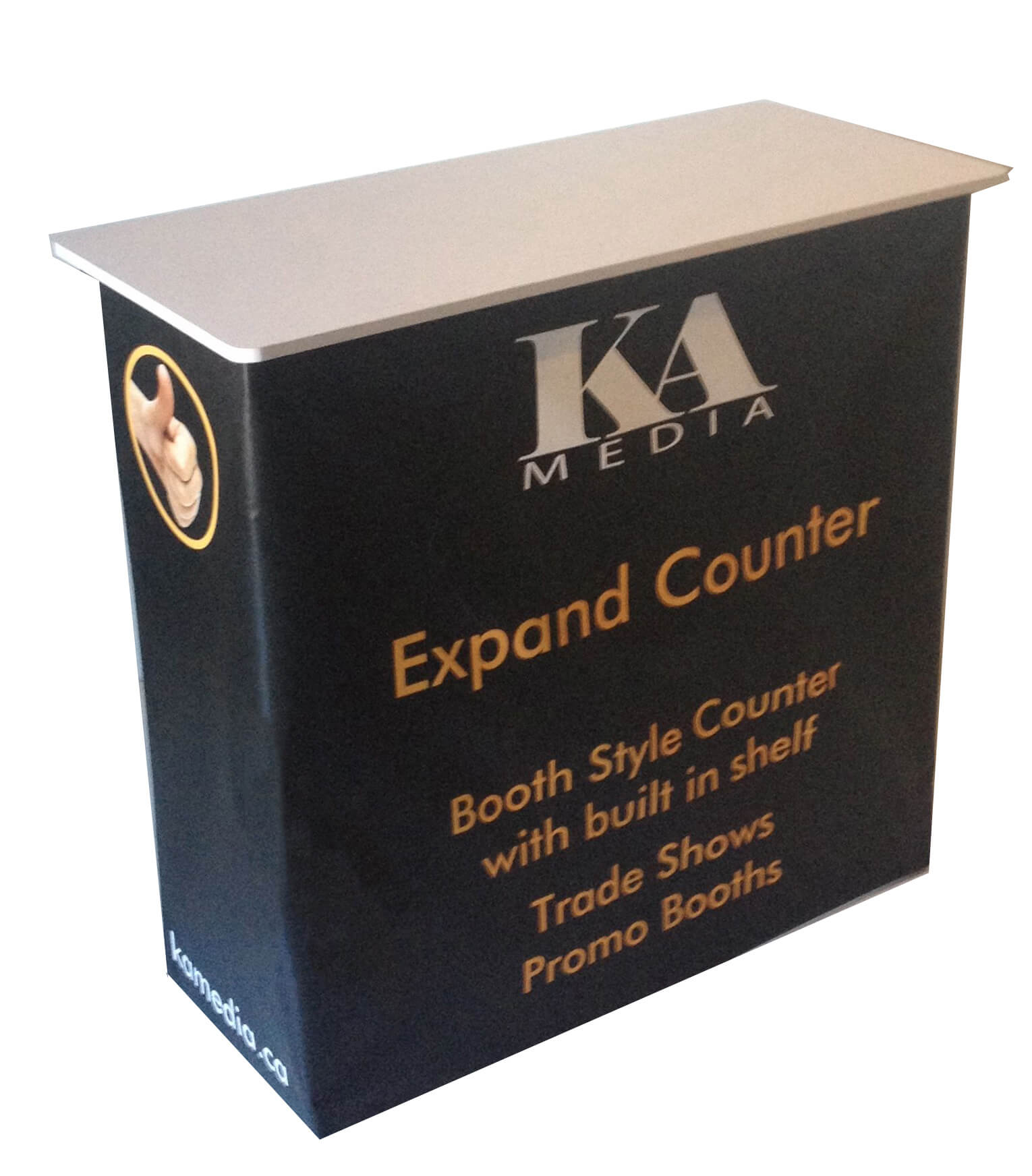 The Expand Trade Show Counter
Our expand hop up counter is light, portable and easy to assemble in just minutes. Its accordion-like frame makes it portable and easy to assemble without a single tool!
In addition to the expand counter, we also offer cases for our pop up displays that convert into counters. Both options are between $300 and $400, depending on finishing options and prints.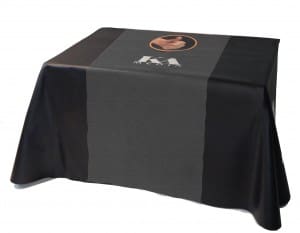 Some Alternatives
If you are looking for a cheaper solution, you may want to consider using a generic table throw (around $20 – $40, in most stores) in combination with a custom printed vinyl or fabric table runner, which will come in under $150. While you will still need to supply your own table, this provides both a larger display surface (most generic trade show tables are either 6′ or 8′) and will reduce your overall cost.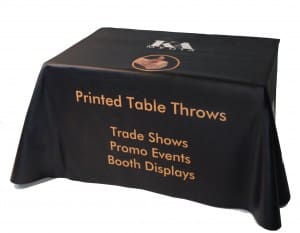 The alternative is to do a full, custom printed table throw. These are typically done with a dye sub-print so that they can be dry cleaned, if required. Because of their size and finish, these can range upwards of $300 to $400, depending on size.
Why wait?
Give us a call and we will walk you through all our trade show display solutions.
(877) 880-0326 or sales@kamedia.ca
When designing a table throw, pop-up counter or runner, I always push clients to consider how their guests will be engaging with their booth. Table throws are a great way to tie together a booth design but can also be used to engage guests and pre-frame interactions.