What is a step and repeat?
The custom banner backdrop used at red carpet events, runways and press conferences is called either a Red Carpet Backdrop or step & repeat backdrops. A Step and Repeat is ideal for celebrity events, club special events, birthdays, weddings, press releases and other celebrations. Red carpet backdrops often have a background that is created in a step and repeat pattern (thus the name "step and repeat") using vector based design programs such as Adobe Illustrator. When creating a background for your red carpet event it is important to keep in mind several design, hardware and material details.
How long does it take to make a step and repeat?
Our standard production time is three business days from final approval and payment. That said, we pride ourselves on getting your last minute print needs satisfied irrespective of the timeline. While less flexible when it comes to paper print (typically a minimum five days for business cards, rack cards and so on) we can rush orders for large format printing (step and repeats, banner stands etc.) when required. In situations where faster than standard turnaround is required, rush charges apply.
How long does it take to ship a step and repeat?
We can ship overnight to most urban centres across Canada. If you order a fabric step and repeat, your order will come in one package (print and frame) sized approximately 15″ x 15″ x 36″ weighing approx. 20 lb. If you order a vinyl step and repeat, you will receive the above package containing only the frame, as well as an 8′ tube containing your rolled print. Vinyl backdrops with a 10′ height are shipped in a 10′ tube.
Due to volume and staffing, our production space is not open to the public. We ship packages across North America daily and can provide direct to door or venue delivery.
How are step and repeat orders processed?
The process starts with an email, form entry or phone call in which we work with you to help determine what is needed to ensure the success of your print marketing campaign. Once resolved, we gather the required copy (written content) and creative (visual content) and put together proofs of the desired prints. We work with you to create visuals which best reflect your event or campaign. Once the artwork is approved, we require a shipping address and payment before moving into production.
What are your payment terms?
Once we have settled on the particulars of your order, we email you an invoice which includes an itemized list of all expenses and taxes.  Due to the custom nature of our products, we require payment or a payment arrangement before moving into production. If you intend on paying by cheque or money order, either plan to mail it out prior to the anticipated shipping time or discuss the details with the person handling your order.
What is required to design a step and repeat?
When it comes to designing a step and repeat, one should always use vector logos. Backdrops which use raster files often appear fuzzy and less than professional. For more information on selecting the right files read this article.
What options are available to support step and repeat prints?
For backdrop hardware, there are a variety of options to choose from including:
A Telescopic Step and Repeat Banner (or Pole and Pocket Style Backdrop)
An Expand Backdrop (or Hop Up style Step and Repeat)
A Truss display system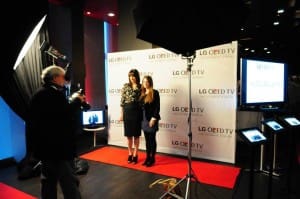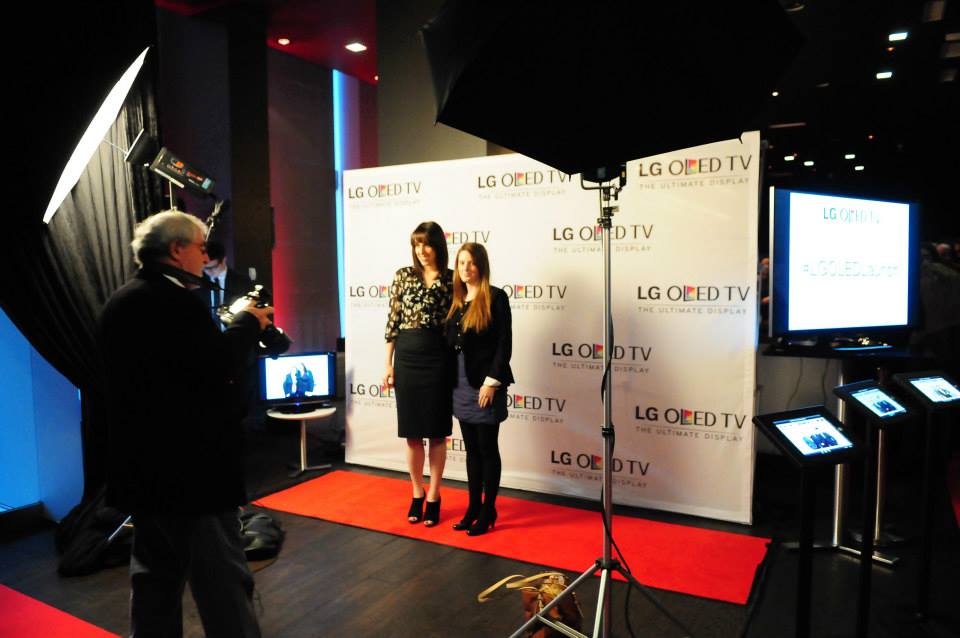 Truss systems are generally reserved for outdoor displays that are larger in scale. For indoor events, the telescopic step and repeat or the pop up backdrop are the most popular options. The expand step and repeat system is our preferred choice as it offers a glare free backdrop display that is both wrinkle and hassle free. Expand frames can support either fabric or vinyl step and repeat banners. By contrast the telescopic frame can only support vinyl step and repeat banners.
Learn more about:
Whatever the solution is that works best for you, we are looking forward to helping you out with your next event.