The Cheap Step and Repeat Solution
Often red carpet events call for more economical solutions. Many event organizers often deal with this by using cheaper materials (such as vinyl) and mounting the print on a wall or window using hooks. While less than ideal, it provides your guests with a branded backdrop for photos.
The drawback : Glare and waves
Vinyl prints show glare and mounting from hooks means that your print will appear wavy.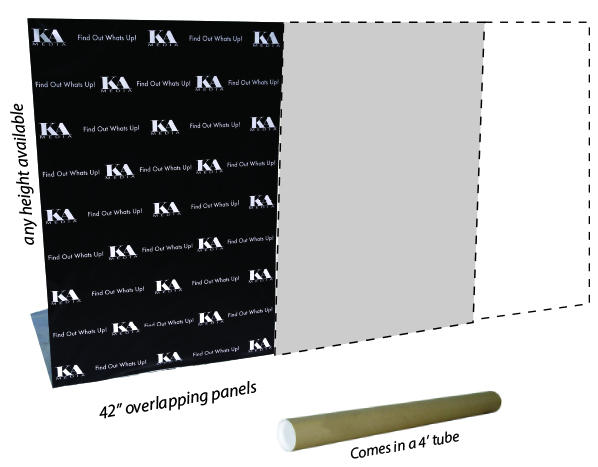 A Kick A$$ Alterative
Having had countless clients approach us with a limited budget we decided to work on an alternative to full mounted and stretched step and repeats. Our requirements were a solution with no glare which appears flat in photos.
Stick & Peel Fabric Photo Backdrops
Our full colour custom-printed fabric adhesive backdrops stick, reposition and can be removed without any residue or damage to a variety of walls and windows. Shipped in 42″ panels the backdrop mounts on walls like wallpaper without the need for any tools or liquids. Easy, glare free and perfect for photographs.
Affordable, Glare Free and Easy to Assemble
Fabric stick and peel photo backdrops don't require a frame, price out at about the same price as vinyl and are perfect for red carpet step and repeats, photo murals and event backdrops.